Latest
This Is Unreal! Saudia Is Offering Tickets To Riyadh For Just $150 From Anywhere In The Gulf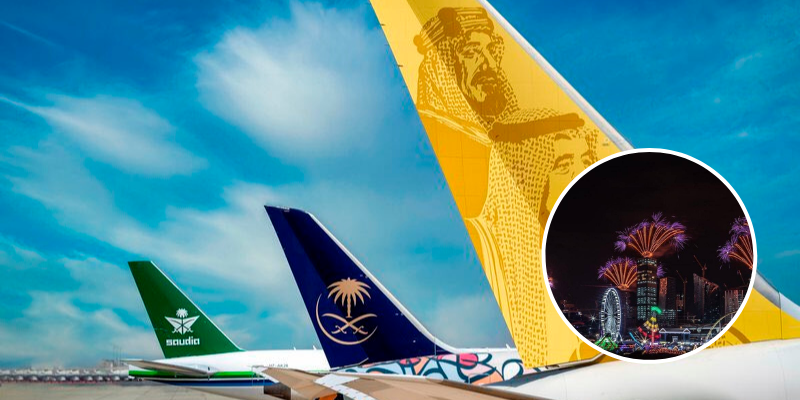 With photos and videos of Riyadh Season dominating the regional social media scene, the festivities taking place in Riyadh have definitely grabbed a lot of interest including from our neighboring countries. If airfare was holding you back from visiting Riyadh then guess what Saudi Airlines has an amazing offer that will make you book ASAP.
They're offering return tickets to Riyadh for just $150 (about SAR562.5) from anywhere in the Gulf.
احجز للرياض تذكرة ذهاب وعودة من دول الخليج بـ 150 دولار بس ولفترة محدودة ✈️😍#الرياض_ذهاب_وعودة_150#روح_السعودية

— روح السعودية (@VisitSaudiAR) November 10, 2021
The offer is for a limited time only so grab it while it lasts. Apply for your vacation already, you surely don't want to be missing out on this grand spectacle that the capital has readied.