Latest
This 'Old Generations' TikTok Trend Is The Most Wholesome Thing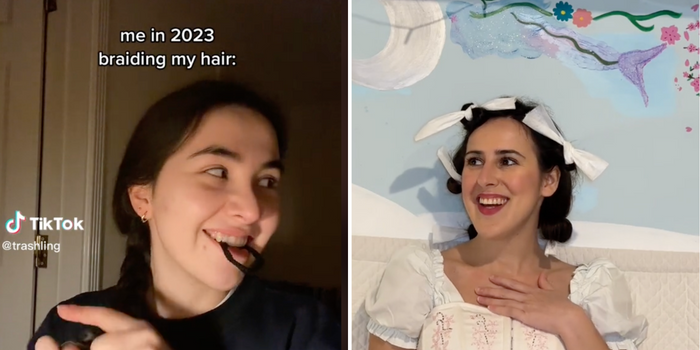 This 'Old Generations' TikTok Trend Is The Most Wholesome Thing
For the past few years, TikTok has been on top of the social media pyramid, with over 1.53 Billion users from all around the world!
Think about it, when you wanna keep up with the latest trends, or the new places, or what's happening where do you go to?
One of the latest trends on TikTok is this wholesome idea of sharing things that women did in the past vs how they look like now, as a way of showing pride and empowerment ♥️
Henna Hand Drawings Now Vs. Then
The whole idea of this trend is focusing on the small things that make people feel close to their ancestors, like braiding your own hair before bed
Or the little things we do in our everyday chores that make a difference
Or even the complete opposite, like doing things that people in the past weren't able to do!
This 'Old Generations' TikTok Trend Is The Most Wholesome Thing
This Woman Did Her Own Version To Show Us How Little Her Would Be So Proud Of Her Today 🥺
Social media is constantly reminding us of the changes in our lives, and how change can be very good and wholesome sometimes, and this trend portrayed that perfectly ♥️