Latest
This Twitter User Perfectly Sums Up The Effect That Ronaldo Had On The Saudi League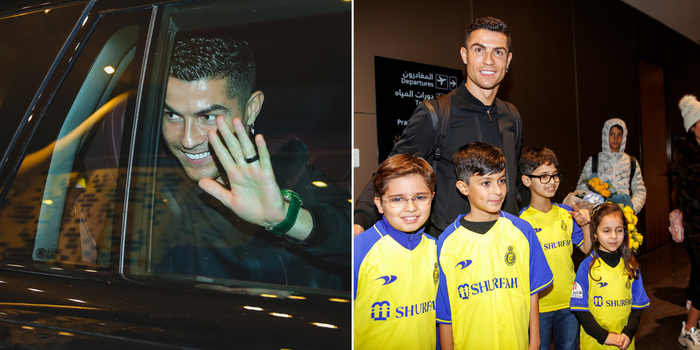 The move of Cristiano Ronaldo to Saudi Arabia has proven to be catalytic for the football scene in the country. His presence at the Saudi Pro League has caused a massive influx of attention to the league, which is now being broadcast in several countries around the world.
Frank Khalid, a Twitter user and self-proclaimed Chelsea fan, posted a tweet that perfectly captures the Portuguese great's impact on the Saudi league.
Khalid actually quoted a match commentator on his observations, and you just can't deny 'em.
𝐂𝐨𝐦𝐦𝐞𝐧𝐭𝐚𝐭𝐨𝐫 𝐰𝐡𝐞𝐧 𝐑𝐨𝐧𝐚𝐥𝐝𝐨 𝐬𝐜𝐨𝐫𝐞𝐝 𝐭𝐡𝐞 𝐡𝐚𝐭𝐭𝐫𝐢𝐜𝐤: "We're not going to lie to each other.Before Cristiano Ronaldo, nobody was interested in the Saudi League. Today, more than 30 countries broadcast the match, do u realise how great his impact is? pic.twitter.com/xXSr9p86Lf

— Frank Khalid OBE (@FrankKhalidUK) February 10, 2023

The buzz surrounding the Saudi Pro League is only going to get bigger as some big names are being circulated in the transfer market.
Luca Modric and even Lionel Messi have been touted to be the next in line to make a move, especially after his agent-dad was spotted in Riyadh recently. Fingers crossed!