Latest
Two Saudi Youths Are Being Hailed As Heroes For Risking Their Lives To Save A Child In Austria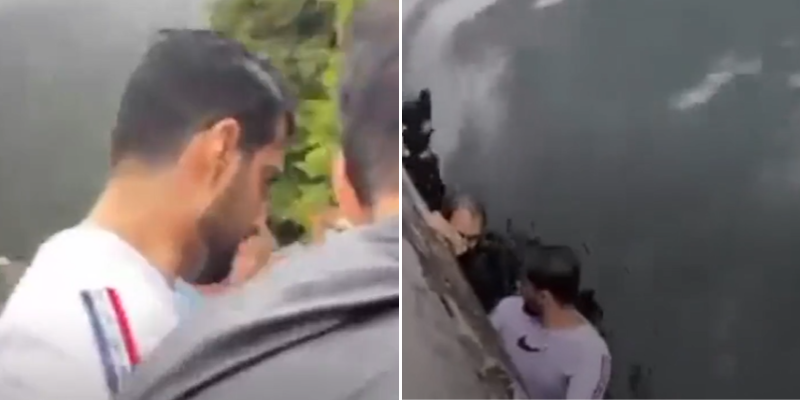 Not all heroes wear capes, some wear thobes too.
A young girl fell into a lake in Austria and was drowning in it. Two Saudi tourists who happened to be in the vicinity jumped into the water and saved the girl. A video of their act has spread like wildfire online with many publications picking the story up.
The video was also tweeted by Fahad Nazer, Spokesperson for the Saudi Arabian Embassy in the United States.
#Saudi values on display.
Two Saudis risked their own lives to save a young girl – a complete stranger – from drowning in a lake in Austria.
Saudis understand that wherever they are, there is always an opportunity to do some good & to make a difference. https://t.co/6mJY4CoMIN

— Fahad Nazer فهد ناظر (@KSAEmbassySpox) August 9, 2022
Twitter is calling them heroes for their noble act.
Such actions, which we see it very normal because it stem from our values ​​that Saudi people are growing up with, and there are unfortunately those who are find it strange & will never understand it and also want to impose their values ​​on us.

— محمد الحشيبري (@MAlhushaybari) August 10, 2022