Latest
Watch: F1 Car Does Donuts Atop Jeddah's Tallest Building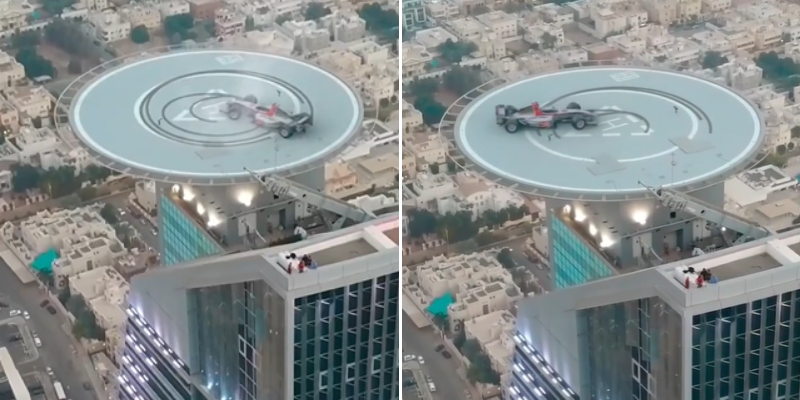 For motorheads there are few things as beautiful as watching a car doing donuts; an F1 car doing donuts is even better. But an F1 car doing donuts atop a helipad on a skyscraper – this is just next level.
The HQ Business Park building in Jeddah has an iconic helipad and recently an F1 car did donuts atop it. Luckily, there's drone footage of it!!! Don't ask us the who, the why, the how. Just sit back and enjoy.
This is so thrilling to watch that you'll be probably be pushed to the edge of your seat.
View this post on Instagram