Latest
Your Next Morning Coffee From Starbucks Could Be Made With Saudi-Grown Beans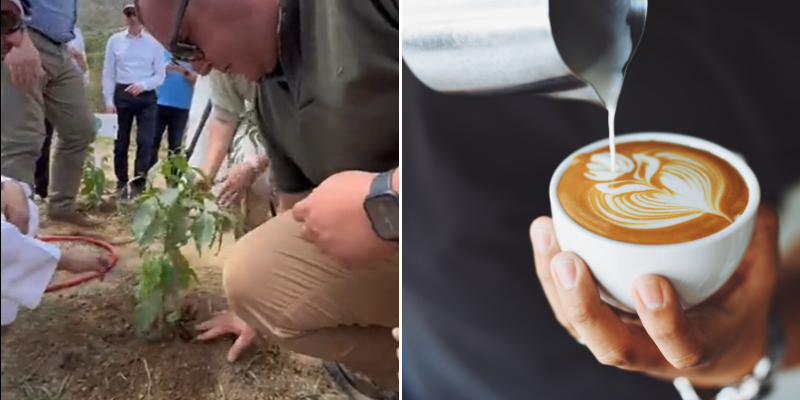 2022 has been earmarked as the "Year Of Saudi Coffee" by the Ministry of Culture. With the year almost drawing to a close, it's going to end on a good note for Saudi coffee as Starbucks has shown interest in it. Yes, Starbucks!
A delegation from Starbucks visited the Jazan region of Saudi Arabia, which is where some of the finest Saudi coffee grows, especially one called the Khawlani.
Arab News reported that the delegation was accompanied by members of the Saudi Public Investment Fund, Ministry of Investment, the Saudi Coffee Company and Alshaya Group—this sounds super promising already.
Starbucks and the shai' group planting coffee bean saplings in the Saudi company for coffee's plantation farm.

The mountainous chain of Talan in #Jazan region are prepped to host the coffee farm.
That region is very fertile, barely needs human assistance to grow fast. 🥹💚🇸🇦 pic.twitter.com/8znKJfuMA5

— ﮼ابوخالد (@AzeezLazez) October 6, 2022

The discussion looked at the feasibility of investing in and introducing high-quality Saudi coffee beans into "Starbucks Reserve" coffee shops worldwide.
Oh and BTW, the Saudi coffee fest that drew thousands in Riyadh has opened in Jeddah this weekend at the Superdome and entry is free.
You can probably try the prized Khawlani coffee here before it makes its way to Starbucks.