jeddah
YouTuber Adam Saleh And Boxer Slim Albaher Were Spotted Praying In Madinah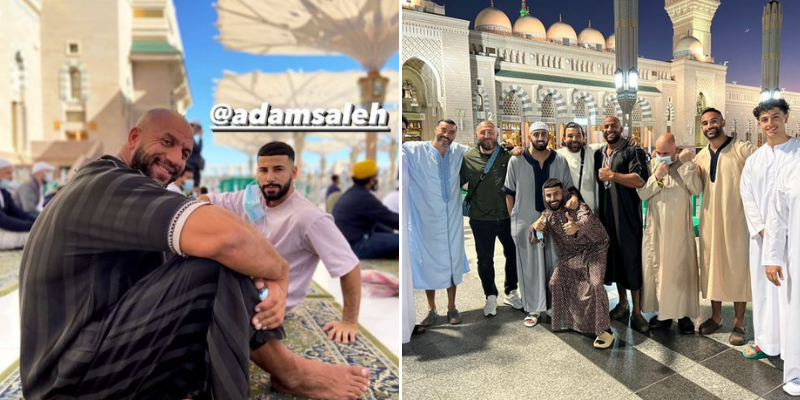 Enjoying the Prophet's Holy City of Madinah, both Adam Saleh and Slim Albaher took to social media to show fans their journey.
A group of muslim men of all ages brought together by Allah to perform umrah for the first time. This trip has been so special to me Alhamdulilah pic.twitter.com/zLgMuaCvBe

— Slim Albaher (@SlimmySlim94) January 5, 2022
Boxer Sulieman Albaher, better known as 'Slim Albaher' entered the holy cities of Mecca and Madinah for the first time!
He posted his whole journey and appreciation for the serenity of the city on his Instagram Page.
View this post on Instagram
MMA fighter Tam Khan was also spotted preforming the holy journey with some friends.
Alhamdhulillah #Umrah pic.twitter.com/TUklGgdcBo

— Tam Khan (@Tam_Khan) January 4, 2022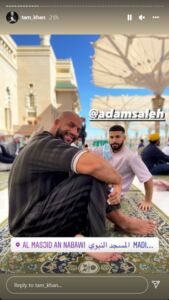 YouTuber Adam Saleh also posted many stories on Instagram, interacting with followers asking for prayers.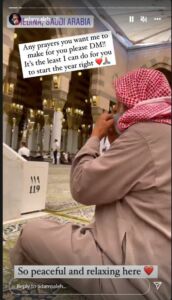 Both Albaher and Saleh were also spotted feeding the city's pigeons!