Latest
YouTuber Logan Paul Is Having The Time Of His Life In Saudi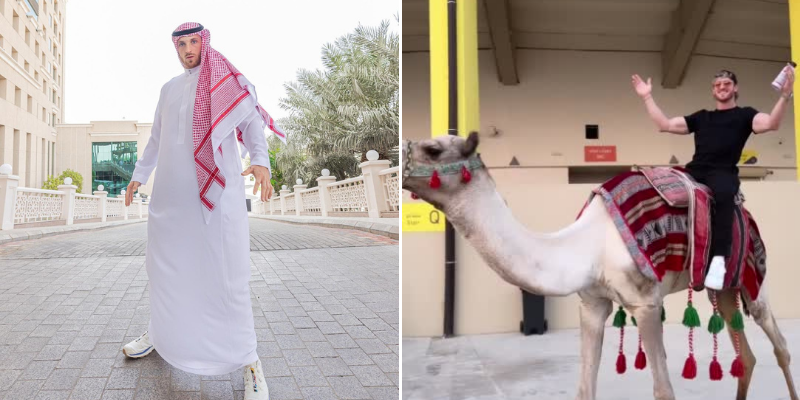 YouTuber Logan Paul is in Riyadh ATM to take part in the WWE Crown Jewel event that's taking place tonight. Paul is up against Roman Reigns, who seeks to defend the undisputed WWE Universal Championship. Paul has posted a lot since he's been here, and going by the looks of it, he seems to be enjoying every bit of it.
Here he is fully decked out in the Saudi attire; he even captioned it in Arabic.
View this post on Instagram
Listen to the Paul brothers' love for qahwa.
View this post on Instagram
Love the Arabic intro.
Because, how can you visit Saudi and not go on a camel ride?
Jake Paul posted this photo with the caption, "Tomorrow my brother will become the WWE champion of the world. Inshallah."
View this post on Instagram