Food
5 Places Where You'll Get Riyadh's Best Shawarmas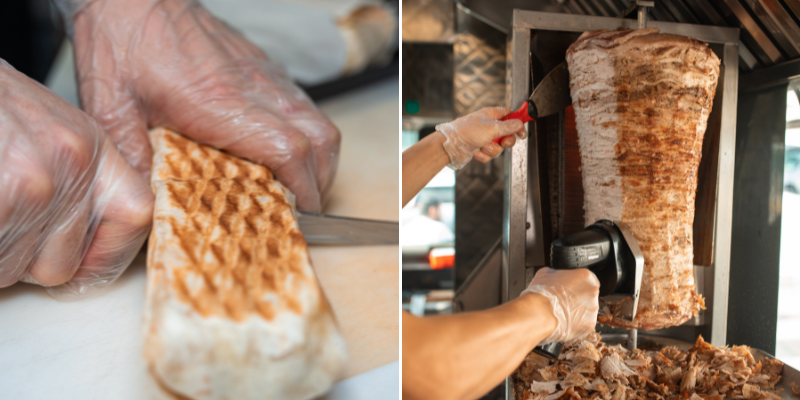 Riyadh is a foodie's delight, with a wide range of cuisines to choose from. Even when you've nailed down a dish that you want to have the sheer amount of places serving it can be bewildering at times. So if you're craving shawarma this week, our list can help. You won't have to spend hours on Google Maps or go through countless drool worthy posts on Instagram before finalizing a place. We've whittled your options down to just five.
1. Shawarma House
If your strict keto diet prevents you from enjoying a tasty shawarma, look no further as Shawarma House provides keto-friendly shawarmas. For those on a ketogenic diet, these can be lifesavers. Isn't this already making your mouth water?
View this post on Instagram
2. Ikea
You probably won't get a shawarma cheaper than this. However, it is shockingly nice for the price. You may want to order two though as it's more of an appetizer. With a side of potato wedges and a good cup of coffee, you've got yourself a lovely meal.
P.S. That garlic Saudi sauce is delicious.
View this post on Instagram
3. Boo
The restaurant isn't your typical roadside shawarma joint; it's more upscale than those. Most of the time, the tastiest shawarmas are still offered at those busy roadside eateries. Boo, on the other hand, is an exception to the rule.
View this post on Instagram
4. Asim Ustadhi
The quality of the meat is the specialty here making it a must-try for meat lovers. It's no surprise that the lines continue to form outside the eatery.
View this post on Instagram
5. Mama Noura
It's impossible to make a shawrma list without including Mama Noura. You can always rely on them for those late-night snacks. Order the platter, a wrap or a side of loaded fries and trust them to get everything right every time.
View this post on Instagram