News
2-0! The Saudi Women Football Team Take Their First International Win Against Seychelles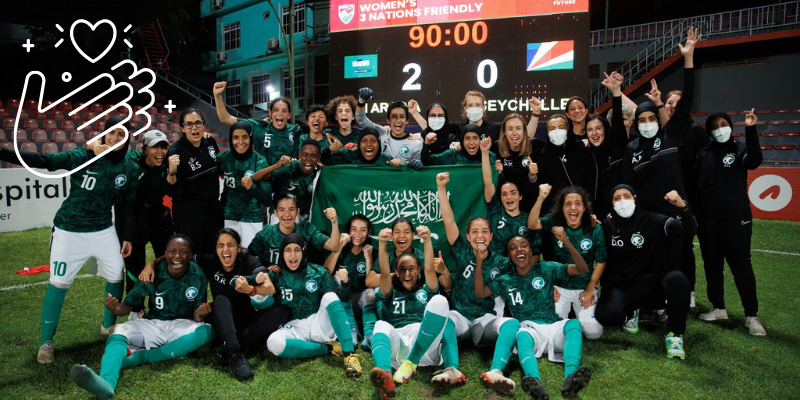 For the first time ever, the Saudi Women's national football team won Seychelles 2-0 in a friendly match Sunday night
Al-Bandari Mubarak became the first player to score for the first ever Saudi women's football team in an international match. 😱👏🏽#LadiesInSports#NeverGiveUp pic.twitter.com/KsDWaRnNhK

— Ladies in Sports (@LISinternationl) February 21, 2022
Let's go Saudi! The ladies took the win for their first ever international game and made everyone proud! The national team touched down in the Maldives to continue preparing for their upcoming host-matches on February 24. Saudi has just introduced the team into the football industry, also establishing the Regional Football League of 16 teams split across the Central, Western, and Eastern regions of the Kingdom.
The stars of the game included Al-Bandari Mubarak making the first goal just 14 minutes into the game giving the team a head start until halftime
The Saudi women national football team played the first international match today how proud we are of them 💚💚 pic.twitter.com/ZdcwUzgSRj

— 𝗥𝗔𝗘𝗗 (@RAED57) February 20, 2022
The match was overseen by German coach Monika Staab and Maryam Al Tamimi was also the star of the game, with scoring the second goal in an amazing penalty shot. The Women's Football Department hopes to practice and participate in numerous international games in order to certify for FIFA matches worldwide.