Sports
Newcastle United Fans Are ECSTATIC As Saudi-Led Consortium Takes Over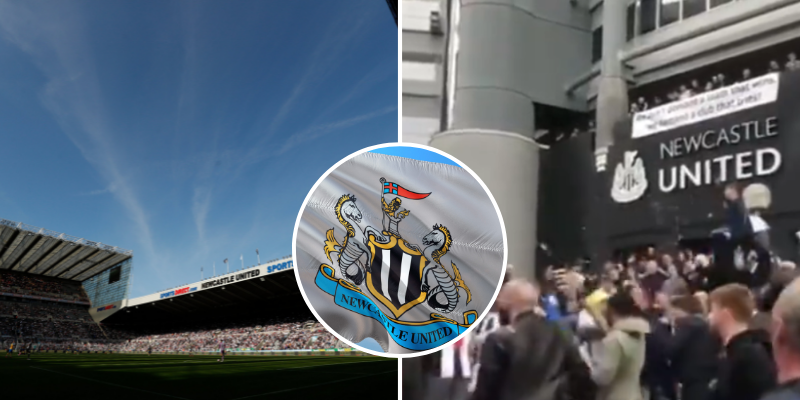 After much speculation, the deal is finally done and dusted.
Saudi Arabia's sovereign wealth fund the PIF-led consortium has finally sealed the deal to take over the English football club, Newcastle United, in a $410 million deal. This has marked the end of Mike Ashley's 14-year ownership of the club.
Newcastle United has changed its bio across its social media accounts. The new bio reads "A new era begins…".
An investment group led by #PIF has completed the acquisition of 100% of Newcastle United Football Club @NUFC. pic.twitter.com/EheSktF7fG

— Public Investment Fund (@PIF_en) October 7, 2021
With the Saudi fund now being involved many Newcastle supporters are seeing this as a sign that could change the club's fortunes and get the club to the league of Europe's "super clubs".
Message to the best fans on the planet – Enjoy your day. This is your time now. Our footballing lives and our city transforms today & here's to a great welcome to 50,000,000 new black & white Saudi supporters. Thank you to NUFC for fighting this battle👏👏 ⚪️⚫️⚪️⚫️🤝🤝🦓🦓 pic.twitter.com/WonCDwhKlz

— Newcastle Consortium Supporters (@NCSL1892) October 7, 2021
A survey of the club's supporters on Tuesday showed that 93 percent of its members were in favour of the takeover.
A survey has found that 95% of #NUFC fans think boss Steve Bruce should step down.

The #Newcastle United Supporters Trust's first annual survey had nearly 6,000 votes.

It also found over 93% are in favour of the Saudi-backed takeover being pushed through by the Premier League. pic.twitter.com/4AhbMthGJw

— Metro Radio News (@MetroRadioNews) October 5, 2021

The deal is such that the PIF will own 80% of the club, with 10% going to the property developers Simon and David Reuben and the remaining 10% going to Staveley's PCP Capital Partners.
🤝 An investment group led by the Public Investment Fund, and also comprising PCP Capital Partners and RB Sports & Media, has completed the acquisition of 100% of Newcastle United Limited and Newcastle United Football Club Limited from St. James Holdings Limited.

⚫️⚪️

— Newcastle United FC (@NUFC) October 7, 2021
The fans were ecstatic at the announcement with many lining up outside Newcastle United's home ground.
What a beautiful sight to see on the way back from work! It's the start of a new era for @NUFC and its people! Tears in my eyes. Love you all. #NUFCtakeover #nufcfans #NUFC pic.twitter.com/Bf0cTTLyJI

— NUFC Callum ⚫⚪ (@Callumlowdon1) October 7, 2021