Media
Five Men Have Been Arrested After A Video Of Them Attacking Restaurant Workers Went Viral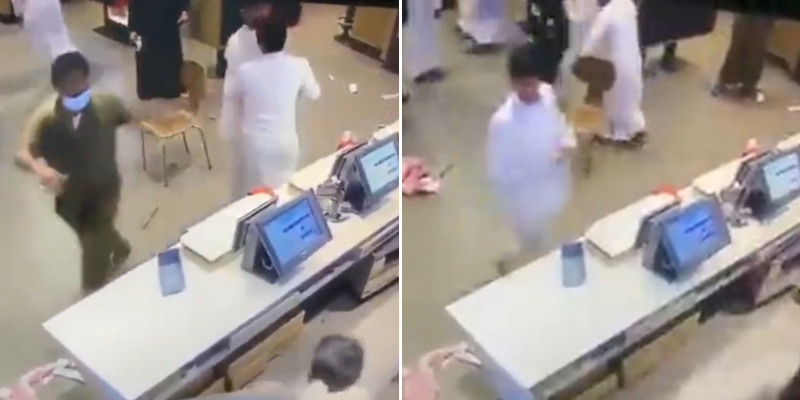 A video went viral on social media in which two restaurant workers were attacked by a group of five men. Maj. Khaled Al-Kraidis, a spokesperson for the Riyadh police has confirmed that the attackers have been arrested.
The incident occurred in Al-Khasra retail complex in the Al Quwaieyah governorate in the Riyadh Province.
#النائب_العام يوجه بسرعة القبض على أشخاص قاموا بالاعتداء على موظفي أحد المطاعم.. pic.twitter.com/KHIzYpj3jx

— تبوك عاجل 🇸🇦 (@AjlTabuk) November 2, 2021

The men were apprehended in the neighboring Al-Kharj governorate just hours after the incident happened.
All five will face criminal charges, with the Public Prosecutor's Office expected to plead with the court to inflict the heaviest punishments allowed by law.
"النائب العام" يوجه بالقبض على أشخاص ظهروا في مقطع فيديو متداول وهم يعتدون على أحد العمالة. (سبق) pic.twitter.com/uxPPU3F1PA

— هاشتاق السعودية (@HashKSA) November 2, 2021