News
A Massive Fire Broke Out On The Makkah-Jeddah Highway After An Oil Tanker Exploded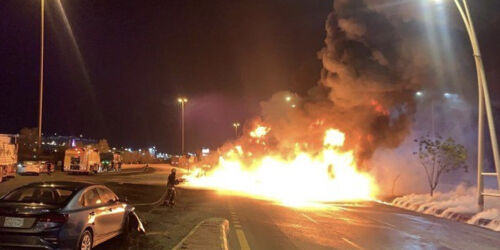 A massive fire took place on the Makkah-Jeddah highway on Monday.
An oil tanker had exploded oil tanker on the highway leading to a huge fire
10 other vehicles were also caught in the flames.
The Civil Defence controlled the fire, and the Prince Mohammed bin Salman Road from Al Zaydi neighbourhood to Makkah was closed and diverted to the old Makkah-Jeddah road.
No deaths or injuries occurred.