Announcements
Here's A List Of Rules To Keep Note Of Before Spending Your Ramadan In Saudi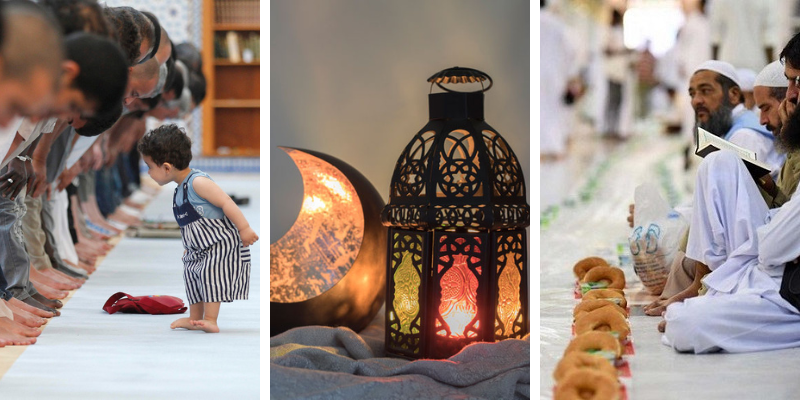 Ramadan is less than a week away and spending it in Saudi Arabia will definitely be memorable. With the best Ramadan treats, offers, discounts, and Iftar deals, and not to mention being close to two of the most holy cities of Makkah and Medina, spending Ramadan in Saudi is definitely a blessed dream 🙌. However, like every other holiday, the holy month does have some rules and regulations, set forth by the Minister of Islamic Affairs, that you definitely need to keep note of.
His Excellency the Minister of Islamic Affairs #Dr_Abdullatif_Al_Alsheikh issued a circular to all branches of the Ministry of the need to prepare mosques to serve the worshipers, as part of the Ministry's preparations to receive the Holy Month of #Ramadan 1444AH. pic.twitter.com/uTSJ0Jc5JE

— Ministry of Islamic Affairs 🇸🇦 (@Saudi_MoiaEN) March 3, 2023
Public Iftars should be held in designated areas avoiding tents and mosques
Dr. Abdullatif Al Sheikh, Minister of Islamic Affairs, Dawah and Guidance, has issued a circular on constructing public tents for Iftars. It is stated that all public Iftars should be held in designated areas like courtyards, rather than mosques and tents. These Iftars should be done under the responsibility of the imam and muezzin, who should ensure the area is cleaned immediately after iftar.
Duration and timing of Taraweeh should not be too long
In order to synchronise prayer times, officials also urged all mosques to use the Um Al Qura calendar for prayer times. It is also important that all Taraweeh imams avoid prolonged prayers.
Cameras are not allowed to be installed in mosques
The circular also emphasized that cameras are not allowed inside the mosques, and if they are then they mustn't record or take pictures of imams or worshippers. Payers are also banned from live broadcast. People are also told to avoid donating money for projects and renovations related to these mosques.
Keep mosques extra clean and avoid bringing children
In order for all worshipers to concentrate during prayer, the circular also urges residents to avoid bringing their children to mosques. This also helps in keeping mosques extra clean, as the ministry also urges all Mosque workers, imams, and communities to clean after each prayer. The helpers must submit daily reports on cleaning and maintaining the public mosques.
Worshippers must bring their ID's for itikaf
Those who wish to sit for itikaf on the last few days of Ramadan must bring their Iqamas/ID's to the mosque before entering.
Guidelines for non-muslims residing in Saudi Arabia:
Don't eat, drink and smoke publicly during the day
Malls' working hours change: 10:00 am to 5:00 pm,second shift starts after Isha prayer  until 2:00 am.
Restaurants will remained closed until just before iftar
Avoid listening to music loudly in public areas
Urge children to not eat publicly in school
Do not engage in public displays of affection
Do not wear inappropriate clothing in public
Do not swear, become aggressive in public