News
Saudi Twitterverse Is All Hearts For This Gesture By The Chinese Ambassador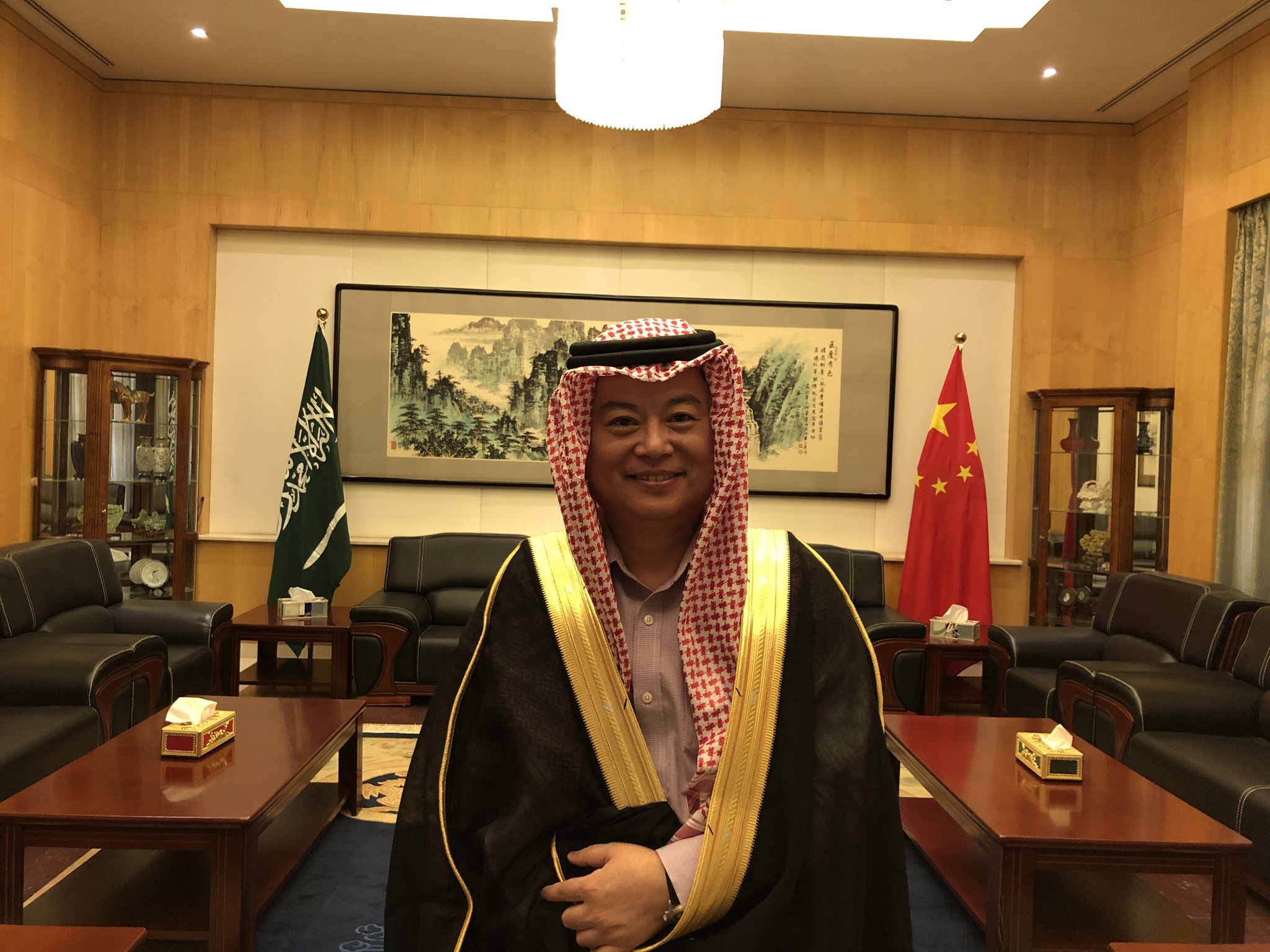 China's Ambassador to Saudi Arabia, Chen Weiqing, has a pretty active Twitter account where he normally posts in Arabic. Recently, he shared a tweet that Saudi Twitter is all praises for.
His tweet reads "After coming to Saudi Arabia more than two years ago, I found that I still needed to spend more time to learn Saudi culture. Still learning to wear the bisht."
The ambassador is seen wearing a bisht, shimag and even an ogal in the photo that accompanied his post.
بعد مجيئي إلى المملكة العربية السعودية منذ أكثر من عامين، وجدت أنني ما زلت بحاجة إلى قضاء المزيد من الوقت لتعلم الثقافة السعودية. جالس أتعلم لبس البشت. pic.twitter.com/yjeHhqQe5v

— Chen Weiqing (@AmbChenWeiqing) September 10, 2021
He seems to travel a lot about the country as well, here he is at the ancient Arabian city of Dummat Al Jandal.
تابعت رحلة د. عيد اليحيى @eidelyehya في #على_خطى_العرب إلى قلعة مارد الواقعة في دومة الجندل. ولقد مررت بذلك الممر البالغ من العمر ألفي عام على درب البخور وعشت التجربة.https://t.co/b5D37GoIqQ pic.twitter.com/hGS6GZOS2C

— Chen Weiqing (@AmbChenWeiqing) August 2, 2021
Recently, a video of another ambassador to Saudi Arabia was viral.
The video was of Iwai Fumio, the Japanese ambassador to Saudi Arabia, who was spotted eating a dish called the Muftah the traditional way by creating a mound of rice in his hands before swallowing it.
جربت تناول المفطح بالخمسة في وجبة الغداء واستعنت بنصائح من سعادة المحافظ حتى أجيد تناول الطعام بالخمس 😅 pic.twitter.com/hEx8w6Cznt

— Iwai Fumio🇯🇵 (@FumioIwai) September 6, 2021