News
The King Salman Mosque Is Now The Largest Mosque In The Maldives And It Is Set To Open Soon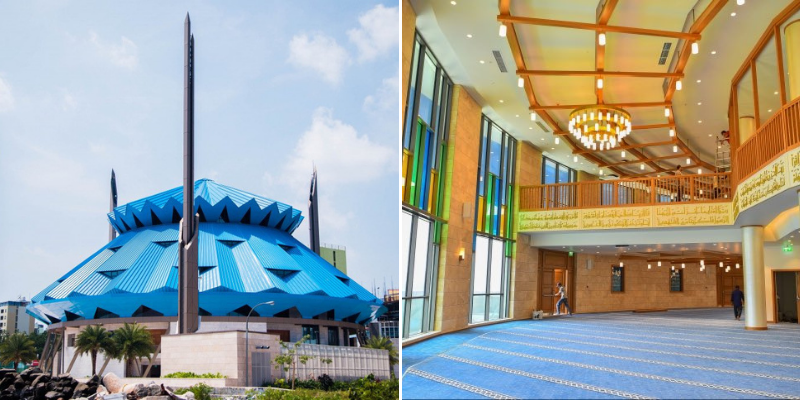 Located in the capital of Maldives, Malé, the King Salman mosque is set to be the largest mosque on the archipelago. King Salman has donated $25 million towards the construction of this mosque.
The first photos of the interior of the mosque made its way to the press earlier this week and it looks absolutely stunning.
The five minarets that the mosque is adorned with symbolize the five core tenets of Islam.
King Salman Mosque at Maldive is an architectural masterpiece, with 5 minaretes represents the 5 pillars of Islam.#جائزة_عبداللطيف_الفوزان_لعمارة_المساجد #جامع_الملك_سلمان #المالديف pic.twitter.com/NAs5HrswYU

— Abdullatif Al Fozan Award for Mosque Architecture (@AlFozanAward) August 30, 2021
The mosque is six stories high
View this post on Instagram
And, has a total capacity of 10,000 worshippers
Maldives is preparing to open the "King Salman Mosque" as its largest Mosque. pic.twitter.com/qwGsDn6gqY

— Mohammed (@IKON1436) August 30, 2021
Just adding to the beauty of Malé's cityscape
View this post on Instagram
The mosque will be open to the public soon and will also house a Quran center and an international library
View this post on Instagram