Feature
The Streets Of Makkah Got Severely Flooded After A Weekend Of Heavy Rainfall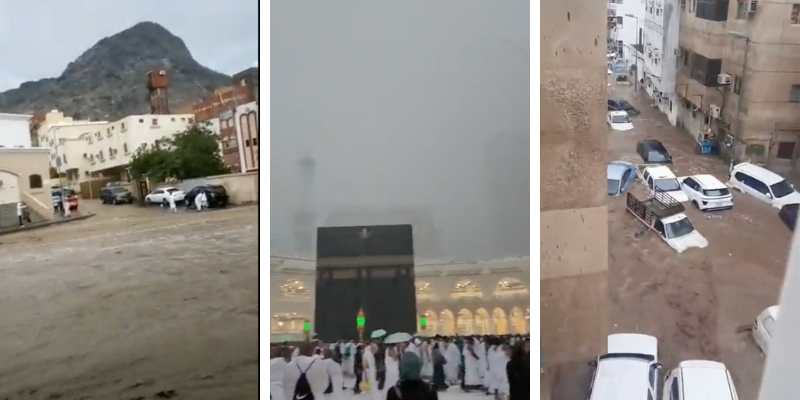 The weather is changing and that means heavy rainfall is bound to happen around the Kingdom. This past Friday, the Holy City of Makkah witnessed quite the monsoon that caused major wreckage.
The rain damaged vehicles and properties around the city
Meanwhile in Mekka, Saudi-Arabien
Wiederholt gibt es massive Überschwemmungen
Aber das hat nach der #FCKAfD natürlich nichts mit dem #Klimawandel #Klimakatastrophe zu tun. Das liegt einfach daran das sich der Wüstensand in Wasser verwandelt hat. #LetzteGeneration #AfDmachtDumm pic.twitter.com/idLKUqH9M3

— Anonymous Kollektiv Germany (@Anonymous9775) December 26, 2022

This video in particular has been going viral, as cars are seen being swept away by torrents of water. The downpour initially started Thursday night, and continued on until Friday morning.
The roads can all be seen totally covered in water
Heave rain in makkah pic.twitter.com/tz0be19uI2

— Sulimankhan (@sulimankhan4852) December 23, 2022
The National Center of Meteorology also issued a weather warning on Friday, as it continued to rain in other regions like Taif, Adham, and Maysan
Rain in Makkah ❤️ pic.twitter.com/qlQRCqhGYC

— Muhammad Smiry (@MuhammadSmiry) December 23, 2022
Visitors inside the Holy Mosque also posted videos of the heavy rainfall.