Feature
This Young Man Underwent Surgery To Extract A Dangerous Nerve-Pulling Tool Stuck In His Throat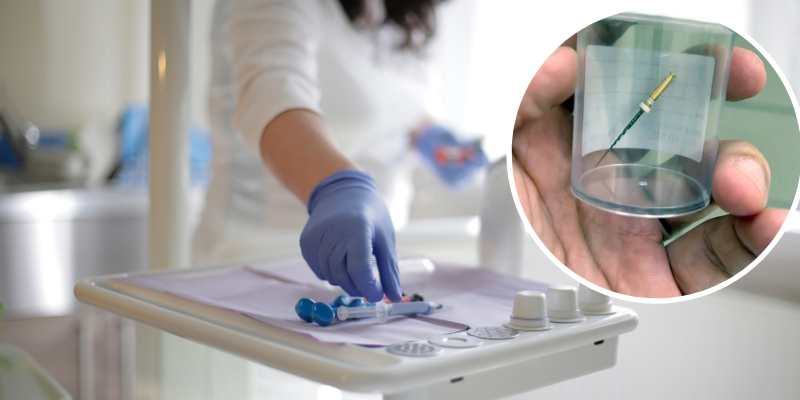 It was a very tense few hours for Moataz and his father Abdul Hamid Bukhari as the 22-year old underwent surgery to extract a dental tool stuck in his throat
خطأ طبي يتسبب في ابتلاع شاب سعودي أداة سحب عصب أسنان!! pic.twitter.com/KgSw6Pkuh6

— Gorgeous (@gorgeous4ew) September 5, 2022
This dangerous phenomenon was caused by the young man, Moataz, accidentally swallowing a nerve-pulling tool which fell in his mouth, at a private clinic consultation. Moataz expressed his concern about the incident, but was instead mislead by the doctor, who said the tool would come out naturally. The news was posted on Twitter, to which many criticized the Dentist for malpractice.
Some commented there was a lack of qualification of the doctor, while others blamed the lack of a Rubber Dam, which is specifically used to prevent such incidents
بلع الأداة هي نتيجة إهمال طبي واضح وصريح!!

حيث يجب إستخدام الحاجز المطاطي (Rubber Dam) في علاج العصب
لمنع بلع الأداوات أو محلول تعقيم القنوات الطبي (الكلوركس) وغيره من فوائد

أستاذ عماد الشويمي استشاري علاج جذور وأعصاب الأسنان ماقصر شرح ثريد كافي ووافي 👇 https://t.co/6wQxts5Vbl

— حوراء الشويخات (@HawraHussien) September 5, 2022
The dental tool is known to be life-threatening, especially since it was stuck inside Moataz's windpipe for a while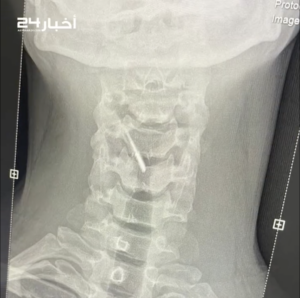 Unfortunately, the Dentist failed to refer Moataz to a doctor or further consultation, and brushed it off. As told by Moataz's father, the clinic officials said 'the matter is simple, and it always happens in dental clinics.' The Health Ministry of Madinah is further investigating this case, in order to penalize the parties at fault. Madinah's Health Spokesman, Muayyad Abu Anq explained that necessary measures have been taken and will soon be referred to health authorities.