Riyadh
Passengers Flying To Riyadh Can Now Get The COVID-19 Vaccine For FREE Right At The Airport And This Poster Perfectly Sums It Up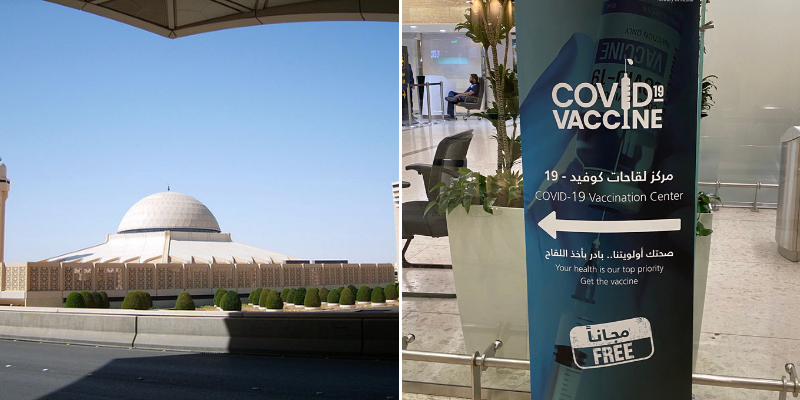 A Twitter user shared a photo of a poster at Riyadh's King Khalid International Airport (this was formerly the largest airport in the world in terms of ground area by the way). The poster carries the direction to the nearest COVID-19 vaccination center and mentions free on it.
At King Khalid Airport, Saudi Arabia says to its guests:
Your health matters to us, not your nationality, and it gives the vaccine free of charge to everyone without discrimination and from the airport lounge pic.twitter.com/0AMb7Jdvvf

— not i'm divo (@Diiivvi) November 7, 2021
Saudi Arabia has extended its free immunization program to include not just citizens and residents, but also visitors. The availability of the COVID-19 vaccination at the airport, and at no cost, has definitely made it accessible to everybody arriving in Riyadh.
A week ago Saudi Arabia's Minister of Health announced that over 70% of Saudi Arabia's population has been fully vaccinated. Many are even taking the booster doses as vaccine appointment slots are open for those who have taken their 2nd dose at least six months prior.