makkah
This Saudi Artist Created Something Amazing For MBS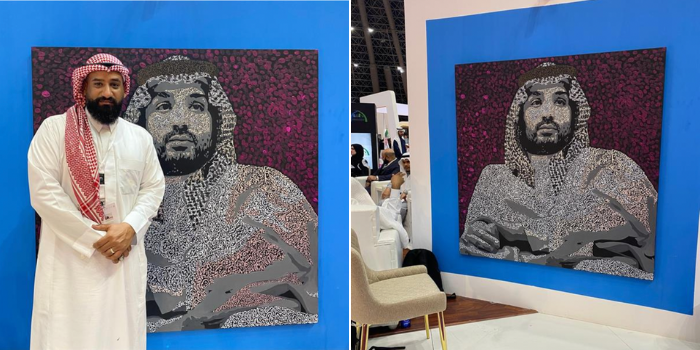 This Saudi Artist Created Something Amazing For MBS
It is no wonder that Saudi artists are getting more recognition and exposure day by day, thanks to many factors such as our leadership and the country's support, in addition to the many artist communities in every single city in Saudi! and let's not forget about the blooming art scene as well, with a variety of activities happening nowadays.
This one particular artist, Mohammed Bajbeer, did a fantastic painting of MBS at the Hajj Expo in Makkah, which is represented entirely by the lyrics of the song "We Adore You"
Check It Out 👇🏼
"طائفة متعهدي الإعاشة بالحج والعمرة " تشارك الزوار لوحة ولي العهد ببصمة الإصبع. #مكة_والمدينة_في_انتظاركم_بشوق

"Taifah" shared the crown prince's fingerprint painting with visitors.#Makkah_and_Madinah_Eagerly_Await_You pic.twitter.com/RMtrq28HsM

— مؤتمر الحج والعمرة Hajj & Umrah Conference (@hajjumrahsa) January 12, 2023
The song "We Adore You" was done by the singer Rashid AL-MAjid, talking about the accomplishments of MBS and how much the Saudi community adores him ♥️. This is exactly why this song is a perfect choice!
It doesn't just stop there! He previously did two amazing paintings of His Highness King Salman Bin Abdulaziz and Prince Khaled Alfaisal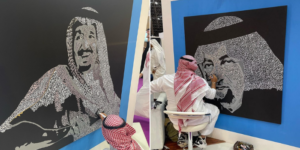 Photos' Credit: Akhbar24
This Saudi Artist Created Something Amazing For MBS