Latest
Some Of The Rarest Islamic Relics Are Being Showcased At This Mega Art Exhibition In Jeddah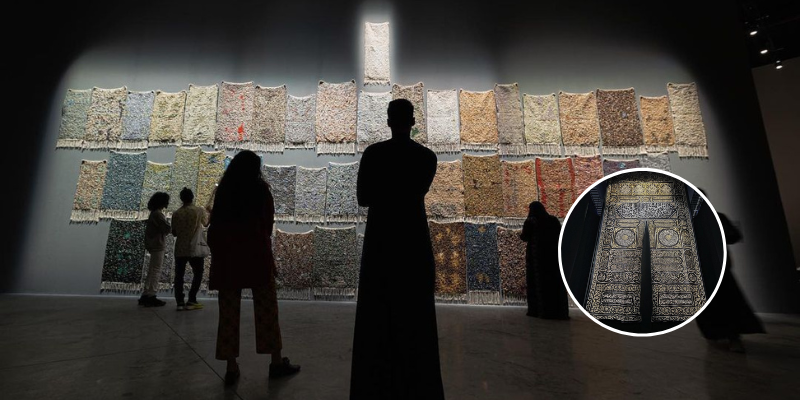 Before it opened, the first-ever Islamic Arts Biennale generated a lot of buzz in the art world, and now that it has, art lovers can agree that it definitely lived up to the hype. Housed within the confines of the vast Hajj Terminal next to the city's airport, this is one of the biggest art exhibitions that the city has seen. Get ready to explore the depths of Islamic art, with relics spanning centuries and coming from all over the world.
The biennale aims to capture the whole hajj journey of the past, and the exhibits clearly ace it.
View this post on Instagram
The collections were sourced from 18 local and international institutions, such as the Haramain Authority, the Benaki Museum in Athens, and the Louvre in Paris. Yup, the Louvre's pieces are here too.
View this post on Instagram
There are also artefacts discovered and retained from various expansions of the Prophet's Mosque and the Masjid Al Haram on display here, including a gilded door of the Kaaba commissioned by King Abdulaziz.
View this post on Instagram
There's also a door of the Kaaba on display that dates back to 1635. This particular door was commissioned by Ottoman Emperor Murad IV. The doors, which were built of two teak leaves, were covered in 75 kg of silver and extensively gilded at the time, giving the impression that they were made of pure gold.
View this post on Instagram

One of the oldest artefacts relating to the Masjid Al-Haram is probably the column that was located inside the Kaaba. It was built by a companion of the Prophet Muhammad (PBUH), Abdullah ibn Al-Zubayr, in 683 AD. That's almost 1400 years old.
It continued to support the Kaaba's roof until 1999. That's what you call leaving a legacy behind.
View this post on Instagram

You don't have to get a ticket before you go, but they're free. You can book one for yourself here.