Community
UAE Influencer Khalid Al Ameri Documents Pakistan's Flood Situation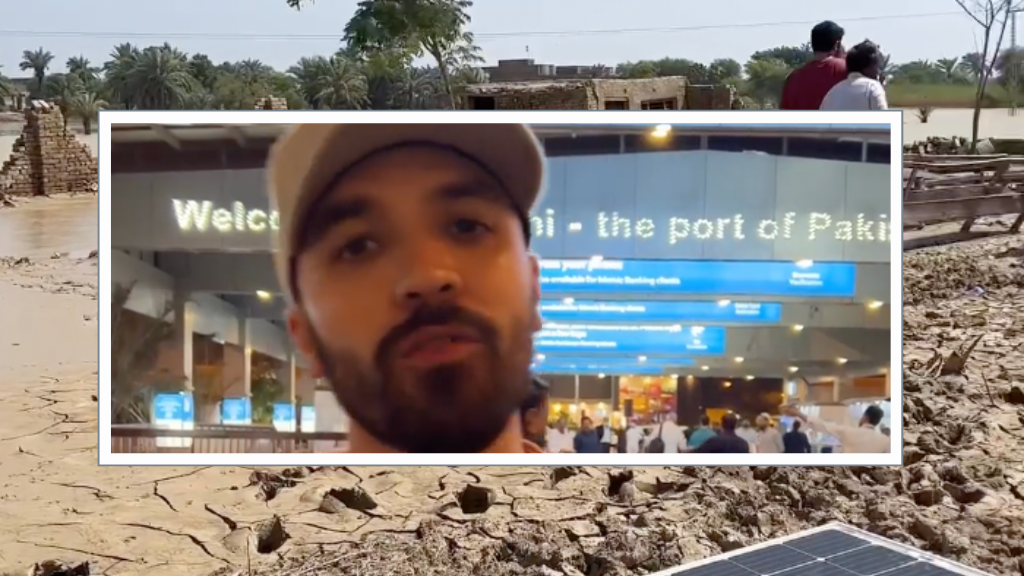 Popular social media personality, Khalid Al Ameri landed in Karachi on September 1 to help with the flood relief efforts taking place across the country. The UAE-based influencer shared the news of his arrival on social media as Pakistan tries to lift itself back up after the devastating floods submerge one-third of the country under water.
Taking to his Instagram Story, Khalid Al Ameri had shared that he had just landed at the Jinnah International Airport in Karachi in the early hours of September 1. He revealed: "We have just touched down in Karachi, Pakistan. We are here to cover some of the stories that have been happening of the unfortunate events and more importantly, how we can raise awareness for what's going on, and how all of us can help make a difference."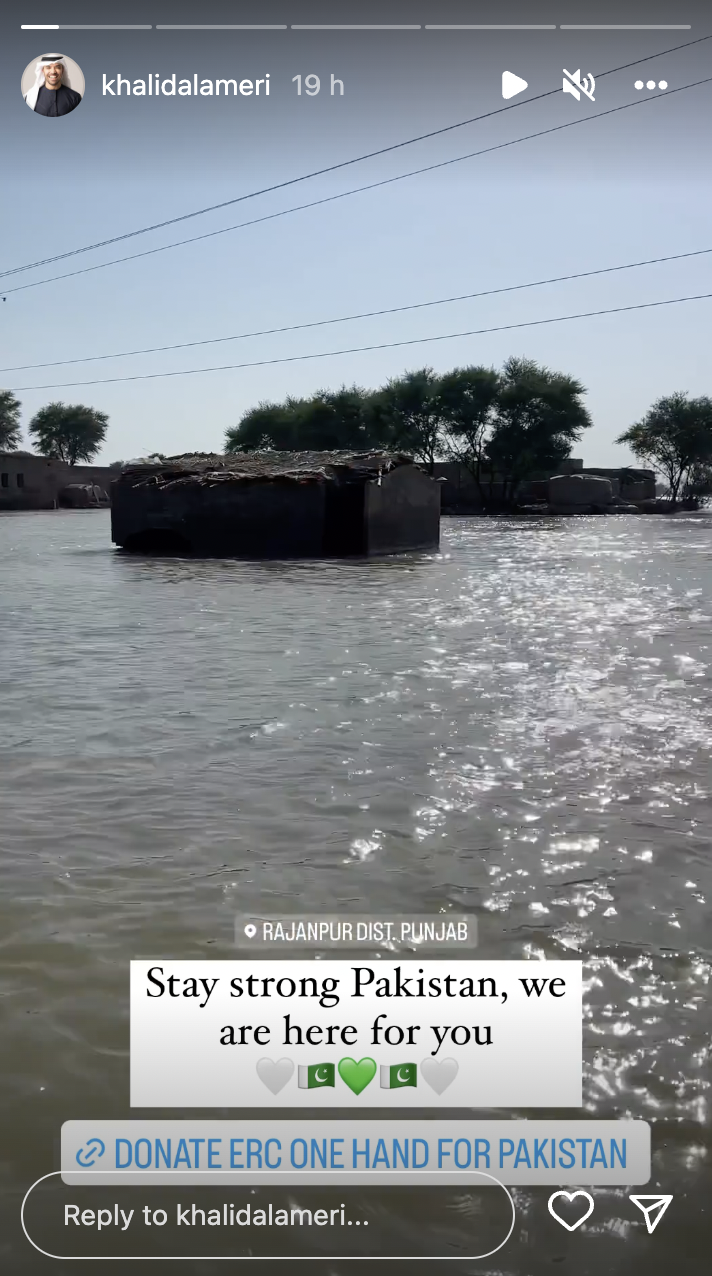 Khalid Al Ameri added that his team would also be supporting initiatives to help the people and families affected by the floods in Pakistan.
Soon after landing in Karachi, Khalid Al Ameri headed to Rajanpur – an area that was most affected by the floods. He then took to social media once again to share the visuals of the area that was housed residents of the town but was now submerged in water.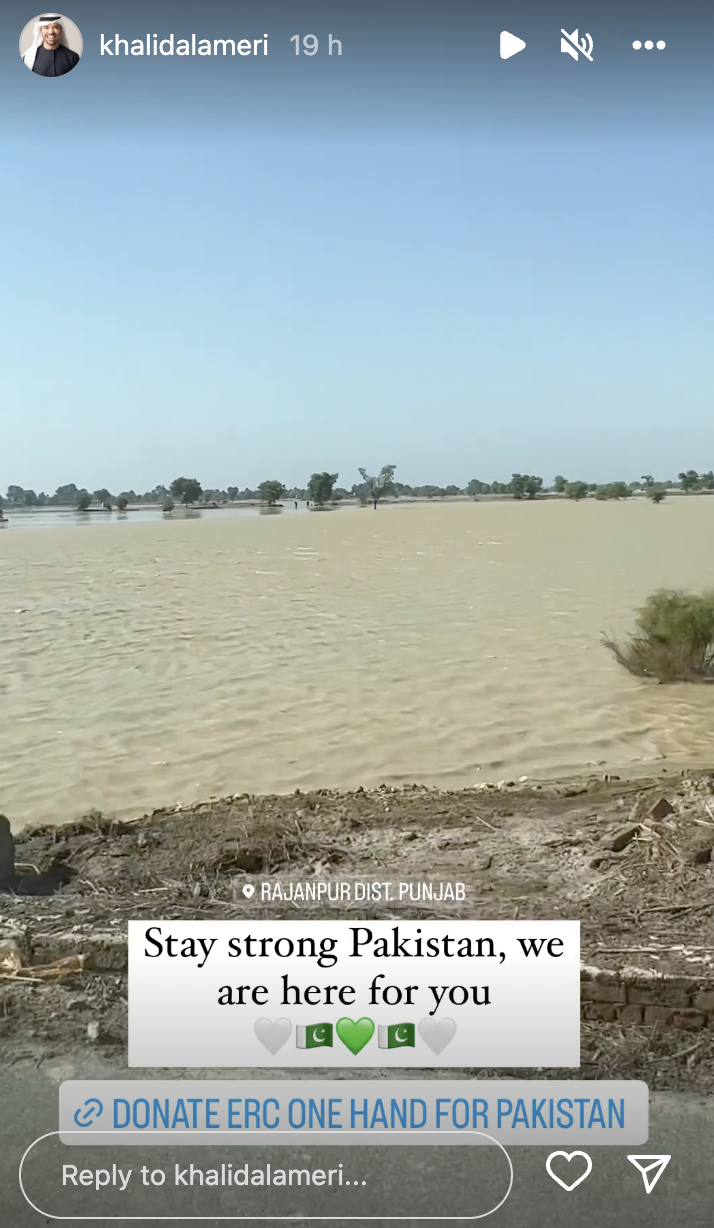 He later also headed to a school in the area which had been turned into a make-shift hospital to provide care to the flood affectees. People received primary care at the health camp that was set up, whereas livestock which survived the floods was also attended to.
Before leaving, Khalid Al Ameri urged the people of Pakistan to stay strong and reiterated that UAE would provide aid to help with the relief efforts.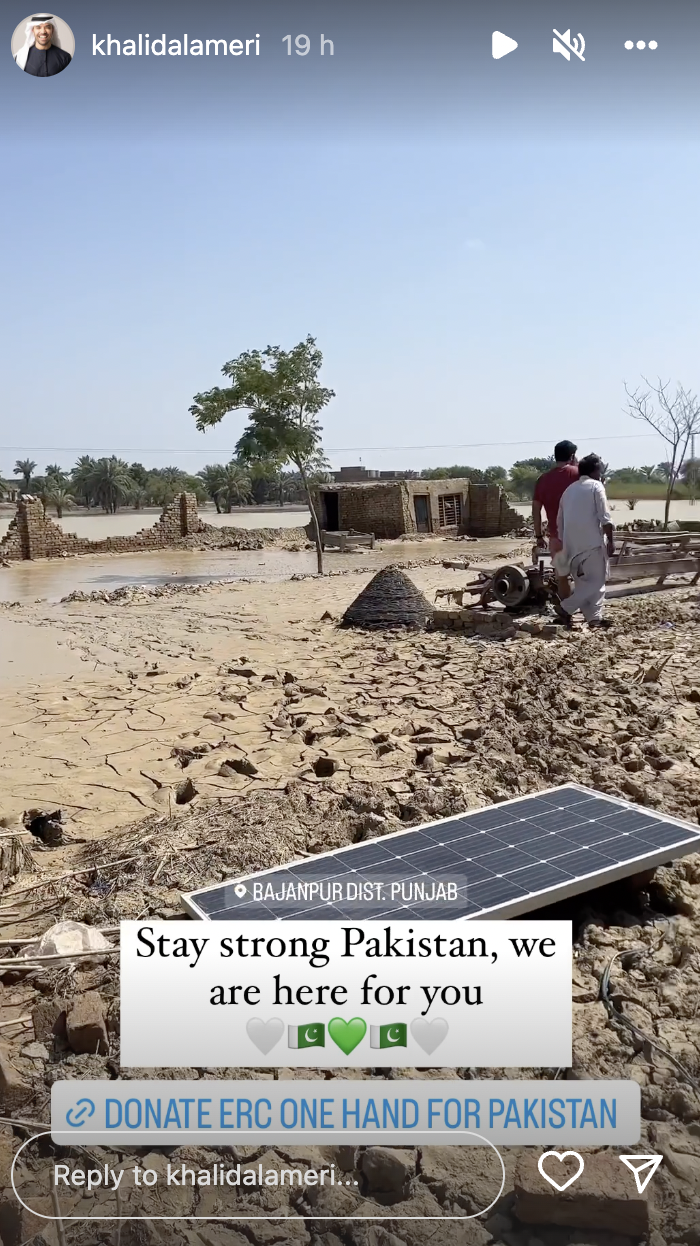 Flood relief efforts in Karachi are currently underway as one-third of Pakistan is submerged underwater, leaving millions homeless. Over a 1000 people have lost their lives as a result of the flood caused by the abnormal monsoon spells and melting glaciers this year due to climate change.