music
Melodies Of Pasoori Are Still Intact As It Became The Most Searched Song On Google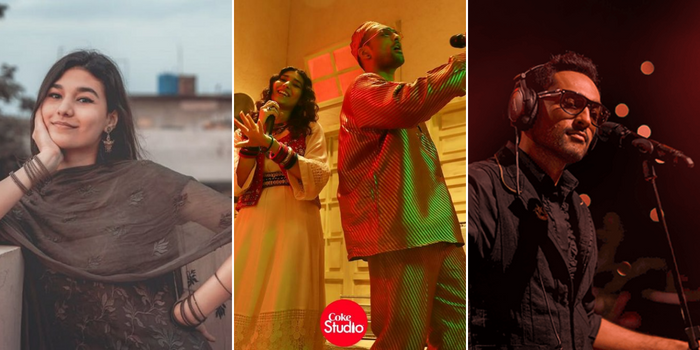 On 14 October 2022, with 410 million views on YouTube, "Pasoori" became the most-watched Coke Studio music video of all time. It was produced By Xulfi in Coke Studio season 14 and since it's release the fever of Pasoori hasn't gone down.
Pasoori song was written by Fazal Abbas & Ali Sethi, and performed by Shae Gill & Ali Sethi.
With 458,075,706 views (currently) on YouTube (Original Video), it is the best hit by Coke Studio in Pakistan.
It is shared and posted crazily by people worldwide, it's a Punjabi versed song which is kind of difficult to understand but the melody makes it so interesting to listen.
Pasoori became the Most Hum To Search 2022 of Google leaving BTS's 'Butter. behind.
Got a song stuck in your head that you just can't figure out? Hum to Search is here to help.

From Pakistani music to K-pop and everything in between, these are the songs people across the world were humming for.#Pasoori @BTS_twt #ChaandBaaliyan @GlassAnimals @Imaginedragons pic.twitter.com/Tbsp2YkNnQ

— GoogleTrends (@GoogleTrends) December 7, 2022
It was not listened in Pakistan Only but different celebrities were caught humming it
Bollywood Star Arjun Kapoor Shared Pasoori Song on his Instagram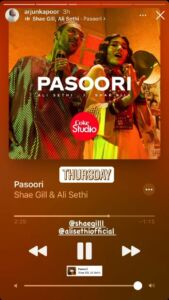 Bollywood Queen: Shilpa Shetty danced on this explicit hit
View this post on Instagram
There are more than 400k reels that were made with the official Pasoori Audio
Writer Amitav Ghosh took the twitter to praise Ali Sethi & Shae Gill
Great piece on my amazing 'Jungle Nama' collaborator Ali Sethi, and his wonderful song 'Pasoori' which is building bridges across the Indian subcontinent. (His audiobook for 'Jungle Nama' is amazing too).https://t.co/I3dYpVLTiJ

— Amitav Ghosh (@GhoshAmitav) May 9, 2022
Comments on Pasoori were so over whelming
Absolutely outstanding piece weaving together so many strands! Passori has captured everyone's imagination and had also heralded the arrival of a superstar in Shae Gill!

— Harsh Saluja (@salujhar) May 10, 2022
It Made in Top 3 List of #SpotifyWrapped
Spotify India – Most Streamed Songs of 2022

1 – #Excuses
2 – #Pasoori
3- #Kesariya by #ArijitSingh#SpotifyWrapped pic.twitter.com/tQh691CWUZ

— Arijit Singh_FC7 (@ArijitSingh_FC7) November 30, 2022
Karolina Performed With Her Violin
Pasoori still going high ❤️#Pasoori #ViolinCover #Karolina pic.twitter.com/RvInskTTaN

— Madie 🇵🇰🦅🇦🇺🦘 (@Wabbit_Soul) October 8, 2022