News
Angelina Jolie Lands In Pakistan To Visit Flood Victims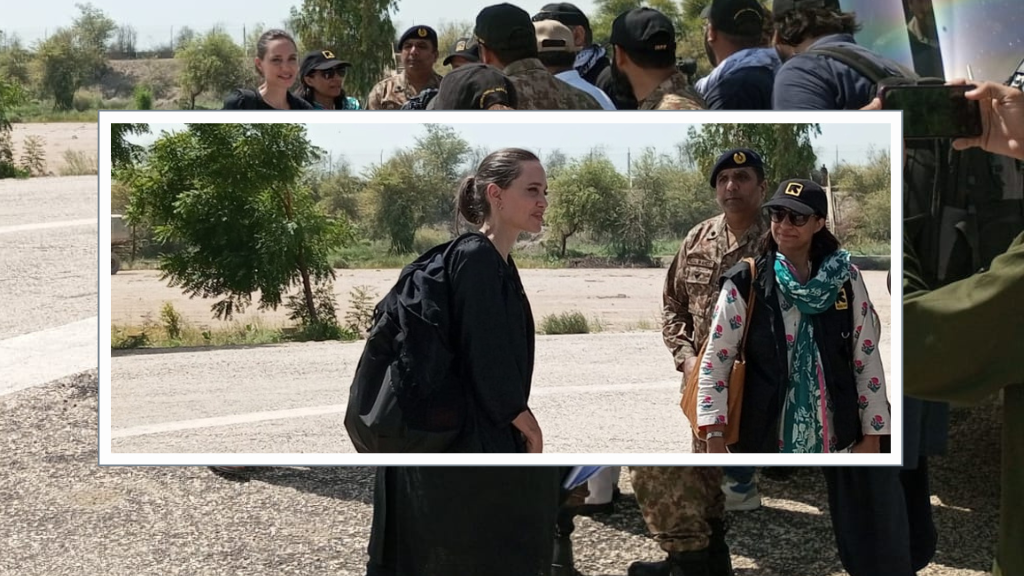 Many international personalities have been visiting Pakistan since the devastating floods wrecked havoc across the country. This time around, it's Angelina Jolie who has made her way to Pakistan to help with flood relief. In photos and videos making rounds, Angelina Jolie could be seen arriving at the Jinnah International Airport in Karachi, from where she headed off to rural Sindh. She left for Dadu, Sindh in a helicopter where she met the volunteers helping with flood relief. Later, she also met several women and children who have been displaced as a result of the floods.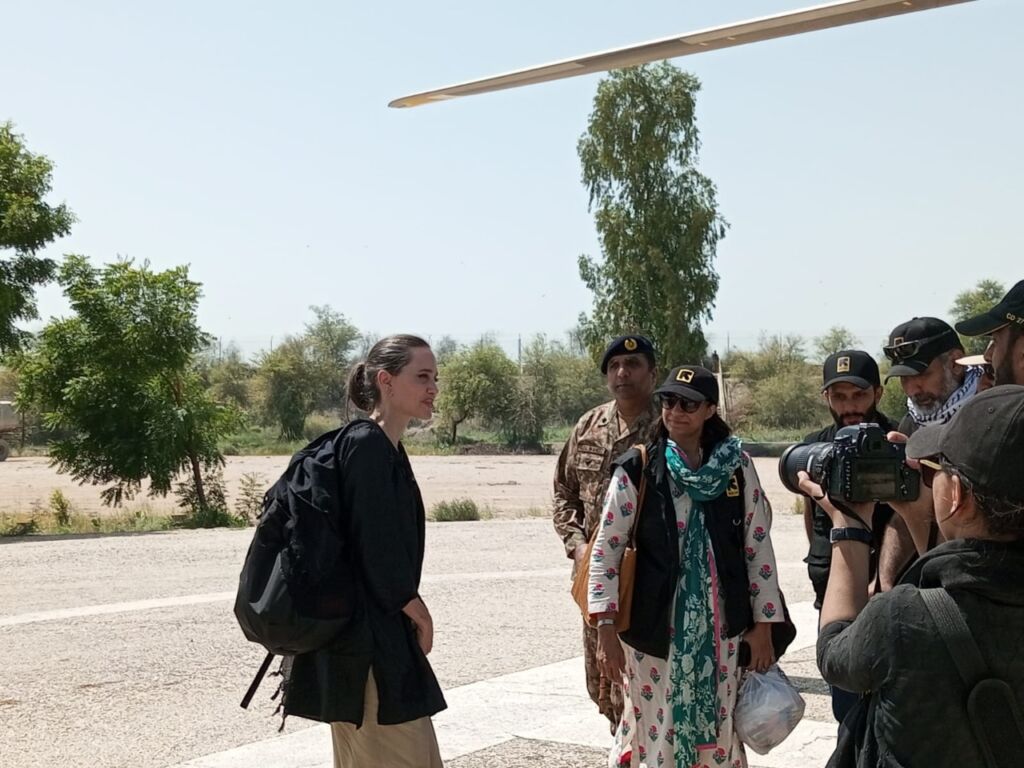 Her trip comes with International Rescue Committee (IRC), which shared: "International humanitarian Angelina Jolie is visiting Pakistan to support communities affected by the devastating floods. Heavy rains and floods across the country have impacted 33 million people and submerged one-third of the country under water. Angelina Jolie is visiting to witness and gain an understanding of the situation, and to hear from people affected directly about their needs, and about steps to prevent such suffering in the future."
This is not the first time Angelina Jolie has visited Pakistan. She last visited the victims of the earthquakes in 2010 and 2005. The actress has been very vocal on helping the underprivileged and those having to bear the brunt of natural disasters with no fault of their own.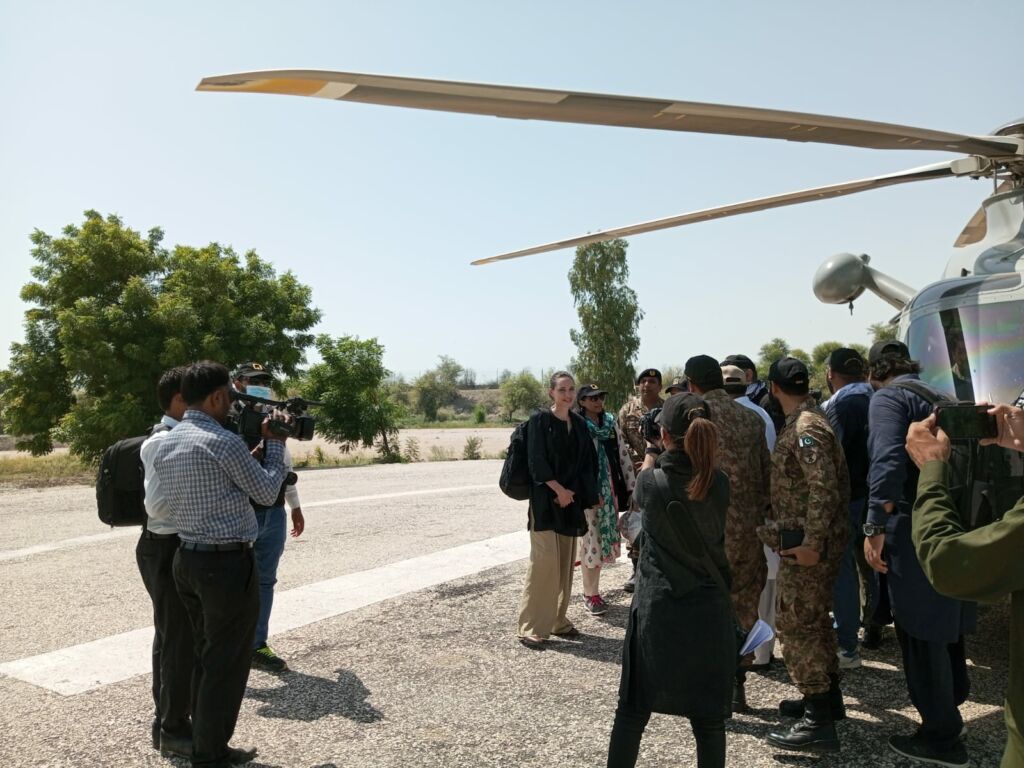 With her recent visit, Angelina Jolie hopes to shed light on the issue of climate and prompt the international community responsible for this change, to take strict measures and provide urgent support to countries at the receiving end of such catastrophes.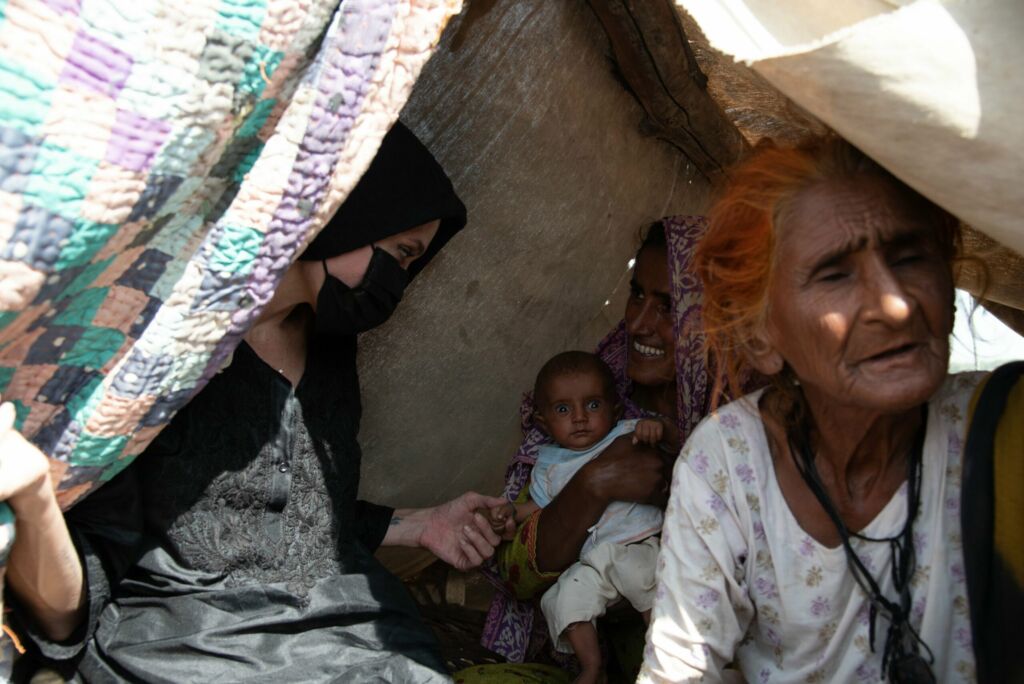 Flood relief efforts in Karachi are currently underway as one-third of Pakistan is submerged underwater, leaving millions homeless. It has been nearly a month since the disaster first hit and authorities have still been unable to get rid of the water that has taken over what used to be houses and agricultural land. Over a 1000 people have lost their lives as a result of the flood caused by the abnormal monsoon spells and melting glaciers this year due to climate change.