restaurants
The 6 Top Vegan Eateries In Karachi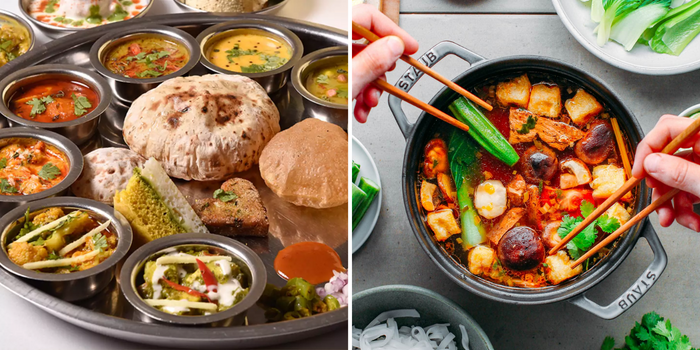 Karachi has the best food when compared to any other city, Today we have compiled Top Vegan Food Places that you can try whilst travelling to Karachi. If you are Vegetarian, this will help you a lot in choosing where to eat and what to eat.
1. Evergreen (D.H.A Phase 6)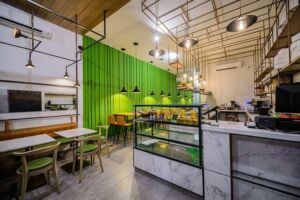 Evergreen is clean and has stylish ambiance. It has a rating of 4.3 on google where 800+ people reviewed it. They serve fresh food and the modification in the item to make it vegan is easy as the staff is friendly. Don't miss their coffee and turmeric latte that's made with coconut milk.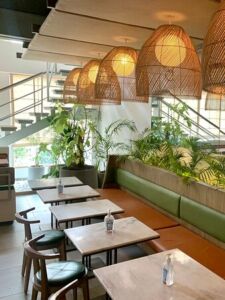 See More about Evergreen Vegan Options, Click Here
2. Rajdhani Delights (Clifton)
Authentic Rajasthani Cuisines, that are not vegan but they will do it for you on request. You can have a great time there as it is a great spot. with over 2200 people reviews, it sustains 4.1 stars on google.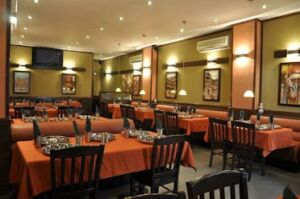 Know more about Rajdhani Delights
3. Cafeela (D.H.A Phase 6)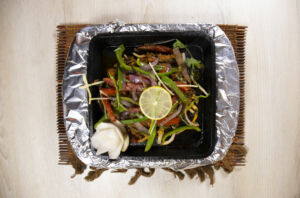 If you are nearby DHA, Clifton or Sea shore and you are craving vegan menu, Cafeela should be your first choice, with extensive menu and numerous veg options, you must not forget to mention that you need vegan food. The environment is clean & cozy that will make your experience better. Ratings are 4.3 according to 1500 reviews.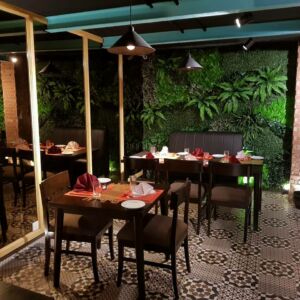 See More about Cafeela here
4. Khao Dosa (D.H.A Phase 6)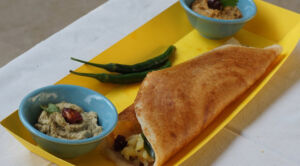 The best dosa that I have tried in Karachi is of Khao Dosa, very small road side eatry that offers dosas, thaali and chat. It is also not 100% vegan but can be done on request. If you are not a spice lover, it will be better to let them know prior as they assume that Karachi loves spicy food. it maintains 3.9 rating with 233 reviews on google.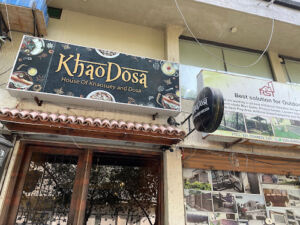 Khao Dosa Information here
5. Golden Dragon Hotpot (D.H.A Phase 8)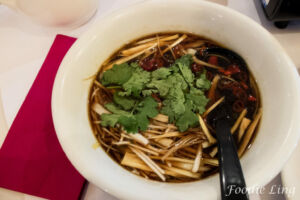 A rooftop eatery that is new let you experience hotpots. Vegan can be a option on request here as you try them out. The view from here is stunning. Servers are friendly, overall is a great experience. As it is new, with 60 reviews it has 4.1 rating on google.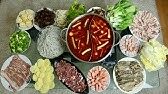 know more about at their facebook page
6. Café Aylanto (Clifton)
One of the famous & popular food point in Karachi, The lentil salad, coconut yogurt with chia seeds, tomato soup can all be made vegan and taste really delicious. They also have a plant-based milk for your coffee. It has 4.2 rating with over 3300 people reviewed on google.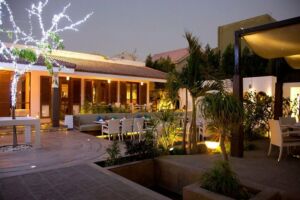 get to know about Aylanto here
If you visit any of these restaurants, you can share your moments with us on Instagram using #LovinKarachi in caption.