Community
Getting To Know Abdulaal Hussein: An Inspiration To All!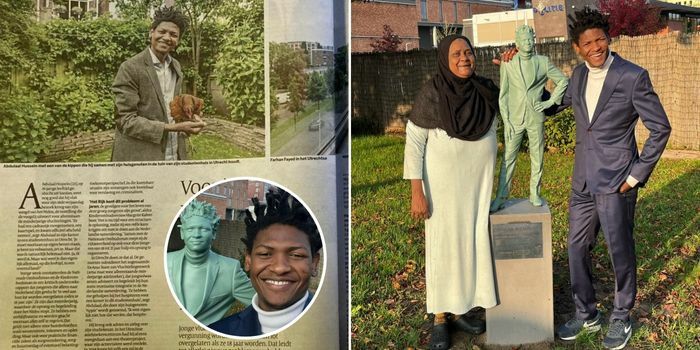 Born in Mayerno, a small town close to the village of Sennar in Sudan, Abdulaal Hussein is a Sudanese refugee who came to The Netherlands in search of better opportunities and quality of life for himself in 2016.
Ever since his move, Abdulaal has been highly recognized for the numerous initiatives he has taken up to help other refugees who were new to the Netherlands and in need of support with various aspects such as translation, official documents, as well as broadening their professional network and connecting them with Dutch citizens.
Massive Strides
During his time, he's successfully been able to communicate and succeed in working with the Municipality of Utrecht to make the process for refugees much simpler than before!
Taking a year and a half to become fluent in the Dutch language, Abdulaal enrolled in the school of Theatre and Arts at the Creative College in Utrecht and has been a student since 2019.
View this post on Instagram
Making A Difference
Since living in the Netherlands, Abdulaal's main goal has been to pass on the extensive support he received from several organizations and to give a helping hand to new refugees by ensuring an easy transition for them into their new lives.
After being so proactive all these years, Abdulaal was able to receive recognition with his VERY OWN STATUE in the Netherlands that was brought to life by the Young Impact organisation, funded by ABN AMRO Bank, the third largest in the country. He's also currently nominated for the organisation's very special Youth Prize.
View this post on Instagram
Check him out Abdulaal mingling with Prince Constantijn of the Netherlands just at a recent event where he was invited to meet Willem-Alexander is King of the Netherlands
Ambitions & Goals
Abdulaal tells Lovin Khartoum that he is still learning and that the process of learning never stops. Therefore, his next step is to travel back to Sudan and provide the same support he received from the Dutch community to the people of his home town in Mayerno. He is planning on sharing everything he has learnt so far as well as rebuilding their local hospital, and schools, and wants to bring experienced volunteers from the Netherlands to coach the people of his home town to build a successful non-profit organization.
The more you give, the more you receive
His experience so far has helped him learn about patience, teamwork, and compassion – which were a result of the incredible connections and friendships he has made along his journey.
View this post on Instagram
Abdulaal shares his passion and hope by asking the Sudanese to remain strong and resilient despite hardship, as he sees a bright future ahead. To stay focused on their goals, and to always believe in teamwork!
View this post on Instagram
Enjoyed reading this? Make sure to catch all the latest articles from Lovin Khartoum by visiting them here.