Community
Here Are Our Favourite Sudani Food Guides That You Need To Follow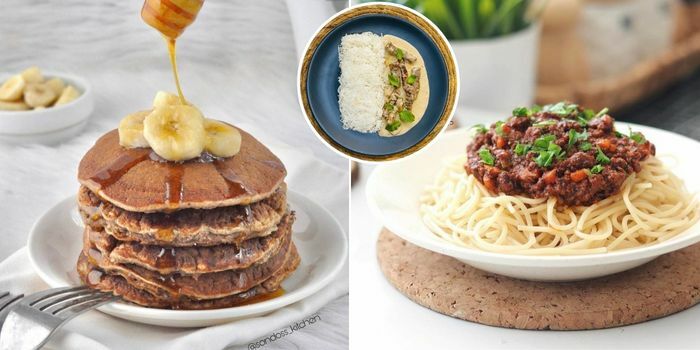 Let's face it, food influencers are definitely one of the most loved and admired personalities on social media platforms. With their playful energy and radiant vibes, we can't ever get enough of their recipes or reviews!
Food influencers in Khartoum vary from those covering street-style munchies to fine-dining, as well as those who make a play with traditional menus, showing them off as 5-star dishes.
Looking for top food influencers to follow in Sudan? We've got you covered!
1. Sinan Osman 
With almost 50.3k followers, Sinan is considered one of the most followed foodie influencers on Instagram in the Sudan community at the moment.
His widely successful food blog revolves around restaurant reviews and food photography. We can say Sinan got you if you're ever confused about where to eat, as he's gotten the whole country on lock. Aside from discovering places in Khartoum, he also has it covered in Bahri and Omdurman!
View this post on Instagram
2. Tarteel Eats
If you're a real foodie, you've definitely come across Tarteel's account!
With her honest reviews, she's been taking one for the team and trying dishes that not everyone is willing to risk. An authentic food experience from start to end, Tarteel Eats has been one of our go-to foodie influencers in the city.
View this post on Instagram
3. Eat With Yasmin
Yasmin has dedicated her page to food, lifestyle, and travel. Yasmin's page is loaded up with delicious food and recipes of her own, specialising in sweets, creating the ultimate guide for foodies in Sudan.
View this post on Instagram
4. Cooking With Shahd
Shahd is a Sudanese mother who is based in Dubai and started her journey by simplifying Sudanese recipes that we all thought were too difficult to dive into.
Featuring modern dishes with pleasing aesthetics, her account is a fun place to explore different lunchboxes and lunch ideas!
View this post on Instagram
5. Ola Elsharef
Known for her exceptionally delicious food trays on TikTok, Ola Elsharef's soothing voice and aesthetics have caught the eye of thousands during her food blogging journey.
Working on sharing local dishes with the world, Ola's viral video for 'Tomato Bil Dakwa' has reached over 1.6 million views on TikTok – an everyday dish that we all love and cherish!
6. Habi Makes
Chef, food stylist and photographer Hiba took food blogging to another level by specialising in making meals that are delicious alternatives to traditionally unhealthy ones.
Blowing our mind with her recipes, she definitely kicks the boring-ness out of any plain meal you plan on having.
View this post on Instagram
7. Sondos' Kitchen
A feed filled with delicious-looking food from all over the world, as well as her own original recipes, Sondos' Kitchen has been creating some of the most magical dishes we've seen – and get this, she's only 17 years old!
That's what we call talent!
View this post on Instagram
Looking for a munch to eat? All of these influencers have definitely been our saviours in times of need. We hope this article has helped feed into some of your cravings today!
If you enjoyed reading this article, you should check out our Latest, as well as giving us a follow on Instagram to keep up with Lovin Khartoum! 
Written by Waad Barakat