Community
Jaloos Art Space Is The Perfect Spot For Young Sudanese Artists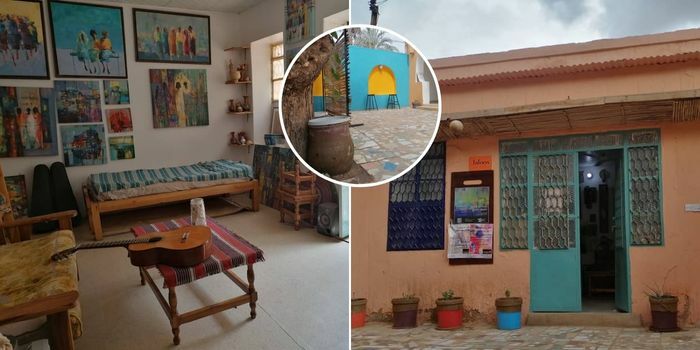 Established in 2017 as a small 2 by 5 personal studio, built with entirely with jaloos, attached to the founder's home in Omdurman – this was actually the special place where Almogeira began to experiment with his art, later on, officially birthing Jaloos Art Space.
Jaloos is a traditional building material made from mud, animal faeces, and sand that is then mixed with water and shaped into bricks before being left to dry under the sun. Historically, this has been one of the main materials used to build facilities and homes and is still used today in certain rural areas.
So, now you know where the name came from!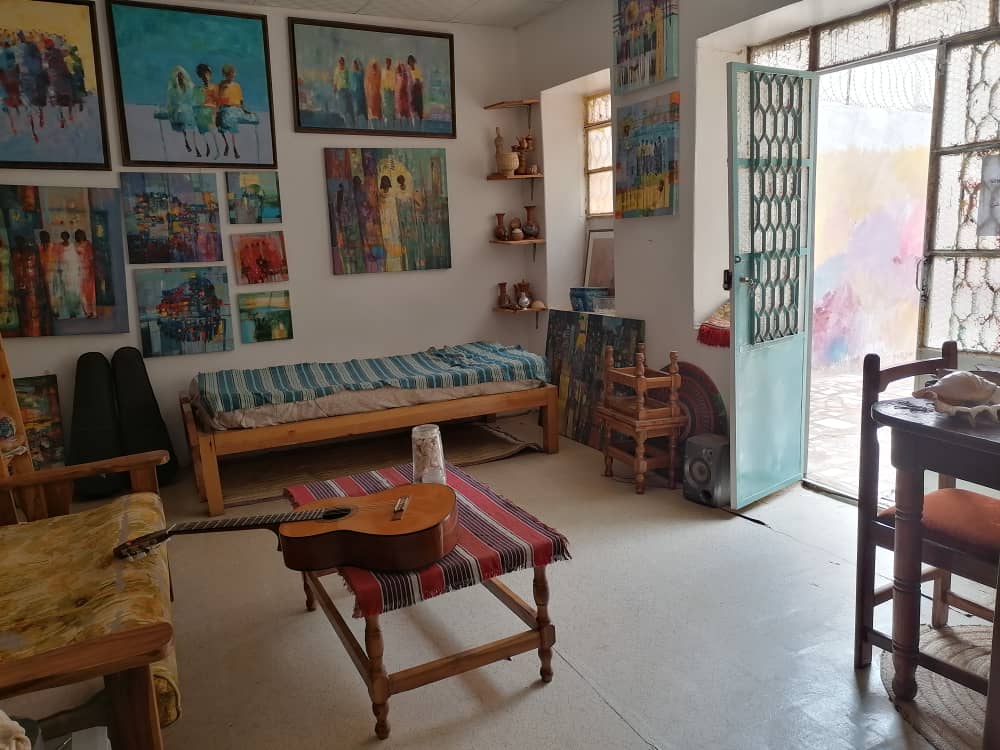 The Official Kick-Off
Jaloos Art Space officially opened its doors to the public on July 30, 2022, and is an art space that is owned and directly managed by the artist himself, Almogeira Abdulbagi. 
With a bachelor's degree from the School of Fine and Applied Arts, as well as a diploma in graphic designing, Almogeira decided to take a leap of faith and create a platform for young Sudanese artists to help them feature their work, "Khartoum lacks enough art galleries, and those that exist are very strict in terms of their features and are not accessible to young and amateur artists".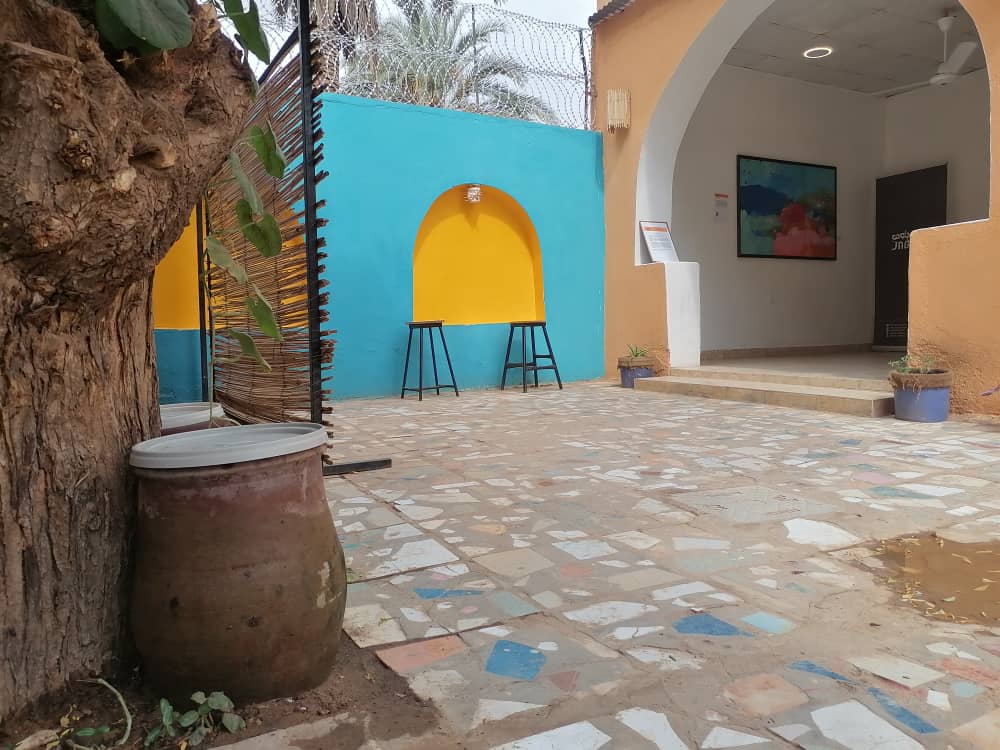 What's Happening Now?
Jaloos is focusing on creating a network of young rising Sudanese artists and connecting them with senior artists in Sudan to help them grow, develop and build on their skills through monthly exhibitions, workshops, discussion panels and the support of the house.
They've also taken up the very important task of archiving & art documentation, which is a crucial step in preserving Sudan's artistic legacy, making sure it never fades into history. This important practice is also being taught to the younger artists, which has helped them manage their artworks and professionally write about their own legacies.
Recently, Jaloos Art Space hosted their first group exhibition, 'Hint of Home', which featured the work of four leading Sudanese artists: Alsadig Mahmoud, Ammar Mansour, Abdullah Omer and Mohamed Mawrada and was curated by Mahasin Ismail, the personal assistant of Almoghiera and the co-curator of Jaloos.
View this post on Instagram
They've also hosted a couple of art talks about the challenges that creatives have faced in Sudan and the role of how young artists can be involved in creating a change.
View this post on Instagram
What To Expect
We [Jaloos] aim to create a national social space that works off the principles of peace, participation, and unifying efforts to promote art within the region and put contemporary Sudanese artists on the global map. Using art as a tool to achieve social change whilst serving the community and elevating the public's taste.
Almoghiera wants to challenge the mainstream pattern of thinking that promotes art as a sumptuous commodity for certain social classes, while in contrast to his vision; art should be celebrated, examined, and widely accessible to all people, and everyone should have the right to obtain and enjoy art in every single form.
"We promote and help artists get more exposure, at the same time we're shaping the industry and creative market, where only a few people have been able to progress and achieve this artistry as a career that is rarely highlighted in the media" said Mahasin.
Jaloos is also aspiring to become a highly influential art space, with a large impact on the industry – bridging the gap between what is being taught in educational institutions, the history of Sudanese arts, and promoting local artists.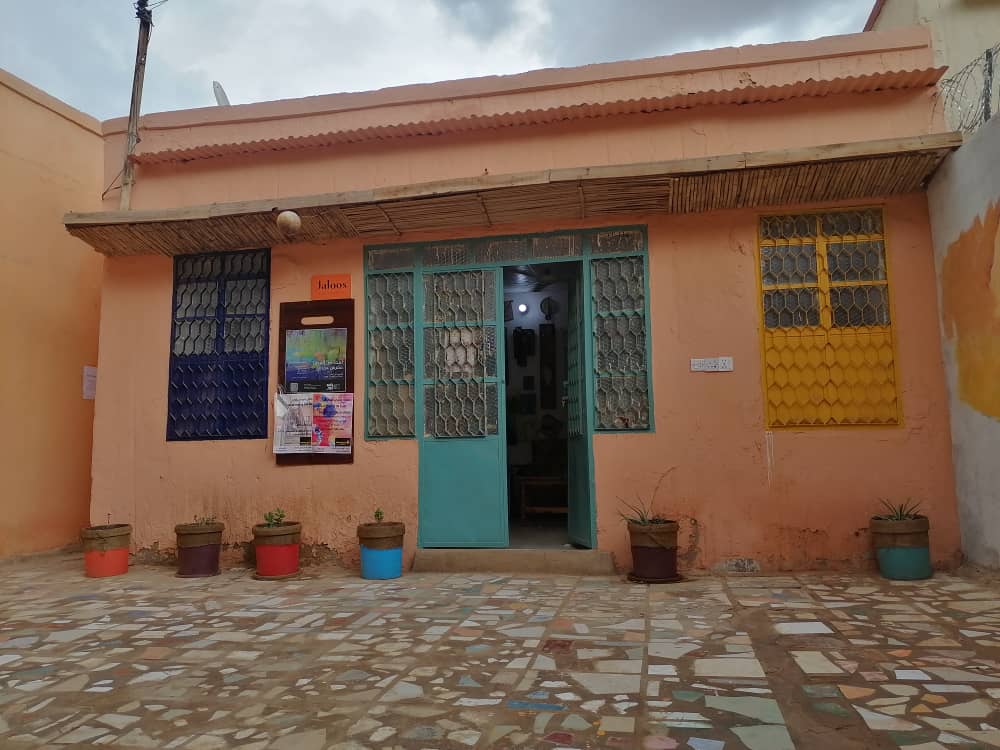 Make Sure You're Watching Closely!
An exciting, upcoming art fair will be launching soon, we can't reveal the names of participating artists just yet, but we can tell you that it is set to take place every month – so stay tuned for more news!
Enjoyed reading this article? We have more in store for you. Check out our latest articles here!