Community
The Man That Doesn't Need An Intro: Mustafa The Poet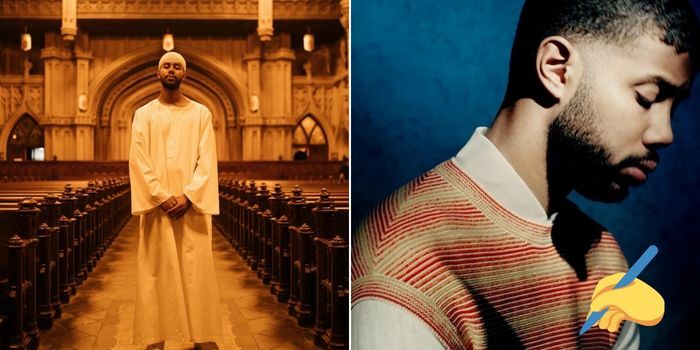 EARLY LIFE
Mustafa Ahmed, better known as Mustafa The Poet is a Sudanese Poet and Songwriter who was born in Toronto, Ontario. A poetic journey that began early on in his life, Mustafa set himself apart from his peers as he performed an original piece, 'A Single Rose' in the seventh grade.
Immediately praised for his original, thought-provoking, and poignant poetry, his career quickly took off from that stage onwards.
POETRY
Mustafa's career in poetry began and did not seem to ever take a halt. He has been featured in various artists' albums, where he recited his poetry as preludes and so forth. He even went as far as producing the poetry film Spectrum of Hope, at the age of 18.
After that, he started to gain international recognition for his work – even getting his poetry reposted by Drake!
View this post on Instagram
Mustafa has remained sure to use his platform to represent and speak on behalf of his community; he stays active by being involved in causes that aid in helping those who are less fortunate. In 2016, Mustafa was appointed by Justin Trudeau's Youth Advisory Council to advise the Prime Minister and the Canadian Government on policies and programs that are important to people of colour.
RECENT WORK
As people began to anticipate Mustafa's dive into the music world, he finally decided to share a debut single, Stay Alive with his fanbase in 2020. Dedicated to those who had lost their lives to gun violence, the song contained a meaningful message behind it, in a true Mustafa the Poet fashion.
View this post on Instagram
Later on, he went on to release his debut album, When Smoke Rises, which was highly praised by many reputable publications such as Complex and Pitchfork!
We cannot wait to see what else the world has in store for this artist – another one that we're truly Lovin.
View this post on Instagram
Enjoyed reading about Mustafa The Poet? We cover tons of community stories about Sudanese people all over the world, check them out here! 
Written by Nasreen Hamid