Community
Check Out How This One Social Enterprise Is Showcasing Sudanese Arts & Culture Effortlessly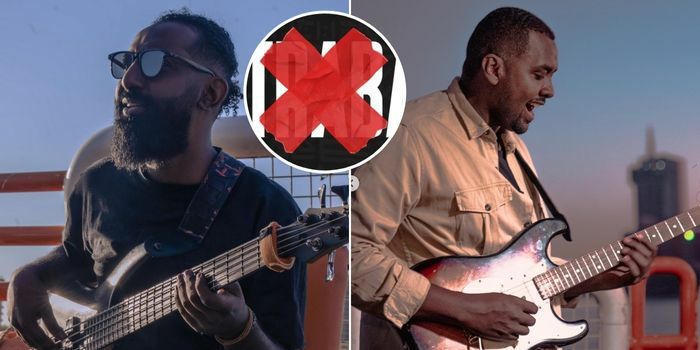 If you haven't already heard of Contraband, allow us to introduce you to Sudan's growing phenomenon with an overview of what they do and how fabulously they do it. Keep reading for an exclusive Q&A with the company below!
Contraband is a social enterprise showcasing and promoting Sudanese arts and culture, though its essence is much larger than its description. With frequent cruises along the River Nile, the company hosts talents from a variety of genres. From folk rap to afro blues, funk & soul to pop rock, they ensure that all voices are heard and all instruments have their moment to shine. For decades, Sudanese artists have had a unique sound and spirit in music and Contraband strives to keep the distinctiveness alive… all while educating us all on some Sudanese legends. 
View this post on Instagram
Although music flows through the company's core, it's not the only thing they do a great job at showcasing. Their thematic music events and 'jam nights' provide musicians with a platform for musicians to promote their music and art and feature a pop-up which allows local brands to display and sell a variety of products, including cosmetics, jewellery and furniture. It plays perfectly into events and talent management, one of the company's four 'X Factors'. Check out a description of their other Factors on their Instagram page!
View this post on Instagram
A supportive environment! 
We hate to sound biased, but Contraband really does have it all – as an artist, they support your journey from start to finish. They offer a rehearsal room for only 2000 SDG as well as a recording studio and, once you're set and ready for that music video, their videography, art direction and studio production services have you covered, too. 
I know it keeps getting better, but it doesn't end here! As part of their Creative Capacity Series, Contraband held a financial training program led by the experienced Ruba Lofti to assist artists and cultural organisations in financial planning, asset management, account records and other areas of finance. Maybe they read Forbes' article on the importance of financial literacy for running a business
View this post on Instagram
With all of the benefits they provide to the creative community, some of you might be wondering why they chose the word 'Contraband' to represent them. The word, meaning 'goods imported or exported illegally', may confuse those of you who see it as a flourishing and instrumental (…and definitely legal!) part of the country and community's growth. Well, because we were just as eager as you, we decided to go straight to the source and ask them for ourselves, along with a few other questions we've been dying to know the answers to.
Check out our Q&A with Contraband! 
What was the inspiration behind the company's name?
The name contraband is "a play on words where Sudanese contemporary art and music will cross borders and boundaries without permission and shatter stereotypes about Sudan." 
The company also uses this to break the image of "the single story of war and ignorance that is mostly conveyed in the media."
Although there's an abundance of social distress in different aspects, your page dedicates time to raise awareness on gender bias. What was the reason behind choosing this movement specifically?
Contraband explains that this is a project they worked on for the 2022 International Women's Day named #BreakTheBias. "We work on gender issues and support women's representation in the public sphere. Furthermore, we worked on anti-discrimination, mental health resilience, social justice, cultural policies and laws and transitional issues. A hidden aspect of our work is art for democracy and civic engagement and this campaign falls into that realm."
View this post on Instagram
It seems that there is a growing arena for musicians and artists in Sudan to showcase their talents. What do you think is lacking now in the creative space?
"Sudan still lacks a clear pathway for contemporary musicians to produce original music and promote it through well made music videos. There is no infrastructure nor access to start-up capital for original music and not enough protection for original music due to Sudan's inability to access content ID protection or social media monetisation."
What's a market that you haven't yet tapped into but believe would expand the company's reach and aims?
"One aspect that we want to explore soon is to do regional events in East Africa, the Gulf states and the Middle East. Sudanese people have always had the middle identity issue between the two worlds (Arab-African dichotomy); taking some of our music and art regionally through boutique concerts and bazaars will help people get to know us more in the way we want. 
Contraband is currently promoting young and upcoming Sudanese musicians, singers and artists through their considerable support of the contemporary music scene. By creating inclusive spaces, advancing democratic ideals and fostering collaborations and economic growth for artists, they continue to distinguish themselves by being the support system the music industry in Sudan needs.
Check out @contraband249 on Instagram and read some of our latest here!