Things To Do
The Best Cafés In Khartoum To Get Your Work Done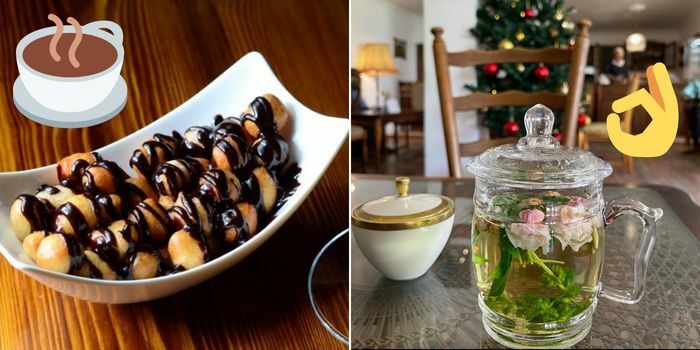 Looking for some places to get your work done? Here are some of our picks where you can start on that to-do list that's been sitting in your notes for a while! 
5. The Vintage Tea Room
The vintage tea room is one of the most enchanting cafes if you are looking for a more toned down place to get your work done on busy mornings. This café has an impressive range of teas and appetizers to choose from and even offers a lunch menu if you are looking to extend your stay. A must photograph location, with the unique and yes you guessed it, vintage interior design. Truly exceptional and is absolutely worthy of being on your Instagram page!
View this post on Instagram
4. Someet Gallery and Café
If you're a lover of coffee and the arts then this is the café for you! Someet is a laid-back café and art gallery that showcases a variety of paintings made by local artists and serves cozy drinks. If you prefer milk tea, make sure to catch them on early mornings from 6-9 AM for their Shay Al Sabah hours!
View this post on Instagram
3. Dreamville Café
One of the busiest cafes in Sudan at the moment! Whether you're a fan of J. Cole or not, make sure you head over to this spot at Street 117 if you haven't already to listen to some great music as you finish off your to do list. This café has the friendliest staff, offers an extensive range of hot and cold beverages as well as a selection of mouthwatering dessert.
View this post on Instagram
2. Caffeine
This café is for the ones who focus a little more with background noise and prefer a busier atmosphere to work in. Located in Garden City, Caffeine offers indoor seating with beautiful décor and outdoor seating for cooler weather.
View this post on Instagram
1. Karak Zone
Milk tea, anyone? Karak Zone is a classic for those who can't start their day without their cup of creamy milk tea. Located in Al Mashtal Street, Karak Zone begins welcoming customers bright and early at 7 AM.  A calm and peaceful atmosphere and perfect for when you are on DND mode.
View this post on Instagram
So, which one are you going to visit first? Now that you know these places, we bet you'll start on that list!
Enjoyed this article? Make sure you follow our latest on #LovinKhartoum
Written by Yasmeen Hamid