Latest
With Passenger Flights Gradually Returning To Normal Here Are 15 Travel Essentials That Dubai Peeps Are Getting A Hold Off
With Passenger Flights Gradually Returning To Normal Here Are 15 Travel Essentials That Dubai Peeps Are Getting A Hold Off
Air travel is back in bizz and people are now slowly but gradually finding their way back home and some lucky chaps are even jetting off to holidays overseas… (can't relate even 1%).
Anyway, so with all the air activity returning to normal, Dubai peeps have taken to e-commerce platforms to get hoarding on these 15 essential travel items.
And if there's one thing that we can tell you from this list, it's that Dubai lads sure know what the fudge they need.
Personally taking some major travel tips from this list!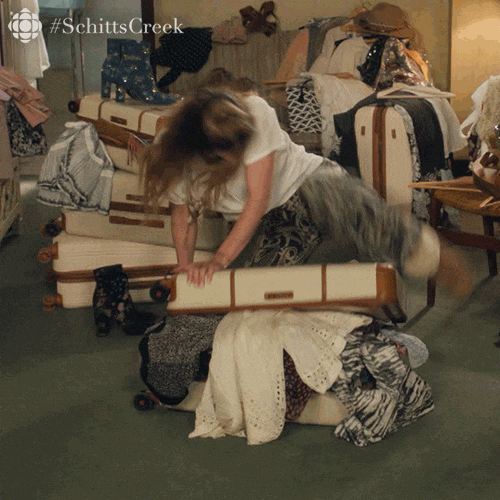 Promising reviews:
" The case has a nice soft leather feel to it. The zippers work well and easy to open and close. I was able to easily fit all my items in the bag that I needed for my cruise for a week. It fit well into my carryon. The additional shoe bag can fit two pairs of shoes easily or you could even put the toiletry bag into it if you were worried about containers leaking."
Buy it from Amazon for AED 107.93.
14. A Travel Organizer to keep their 10001 documents in check. Thus, making their checkpoint situation easy breezy.
Promising reviews:
"It holders many cards and mobile and power bank and cable and money, the only problem is it's bigger than shown in the picture."
Buy it from Amazon for AED 33.00.
Promising reviews:
"Great product to store your cables and electric accessories."
Buy it from Amazon for AED 45.99.
12. These Adjustable 6-Piece Laundry Kits to help organize your delicates/ innerwear and daily wear.
Promising reviews:
"Bought this set for my husband and he is super happy, suitable for frequent travellers and the main pouches can be adjusted so it doesn't matter if you pack for 10 days trip or a couple of days it gonna keep everything organized in place. Thanks for the quick delivery."
Buy the 6-piece set from Amazon for AED 65.00.
11. This Compact Foldable Caddy Case to help them get through their post-flight quarantine with -ZERO hassles.
Buy it from Amazon for AED 45.99.
10. This Universal Travel Adapter, as it's the best solution for your worldwide travelling, it's accepted in more than 195 Countries US/EU/AU/UK plug including Thailand, New Zealand, Italy, France, Spain, Canada, China, Australia, Hong Kong, Argentina, Peru, Japan Mexico Middle East and MORE.
4 Micro USB port + 1 Type-C + 1 Universal AC Socket, enough to simultaneously charge 6 devices. No matter where you are or what are your needs, your device will never be without power and stay working anytime!
Promising reviews:
"I was looking for an adapter that has many USB ports, and I decided to give this adapter a trial. It is of high quality, comes with a neat zipper pouch. I like how it gives me a chance to charge all of my devices at once. Great design and it's exactly as described,, highly recommended!"
Buy it from Amazon for AED 74.00.
9. Those travelling to India, Kuwait, Maldives, Namibia, Nepal, Bangladesh, Pakistan, Qatar, Sri Lanka and Yemen are smartly packing these Type D Adapters.
Compatible with everything from cell phones, iPhones, travel chargers, laptops, galaxy, CPAP, iWatch, smartwatch, GoPro, tablets, Galaxy S and other 110-240V compatible devices.
Promising reviews:
"Worked well. These are plug adapters, not voltage converters, but all my electrical equipment is dual voltage, I just needed to be able to plug them in. And these adapters were just what I needed. Having three was very useful, I just left the adapters on."
Buy it from Amazon for AED 35.00.
8. An Anker Power Bank for their long journeys and to keep 'em company throughout their transit!
Promising reviews:
"Anker power banks have to be the best in the market. These came on time and packaging in perfect condition. I ordered two and gave one away as a gift. My friend loved it! I have other anker power banks and they have lasted me over 5 years. Great quality products."
Buy it from Amazon for AED 65.00.
Promising reviews:
"I was in the market for a portable AC power bank which could supply around 60 watts of power and be portable enough to fit in my backpack without creating much fuss. This met all my needs and was from a really reputable manufacturer (I've been using RAVPower power banks ever since my ROMOSS QC 2.0 power bank gave out about 2 years ago)."
Buy it from Amazon for AED 311.00.
One thing to note when getting ready to board a plane is that cabin baggage is NOT permitted for the time being
Although, you WILL be allowed to carry your laptop bag, handbag, briefcase and baby bag for essential baby items with you during the flight.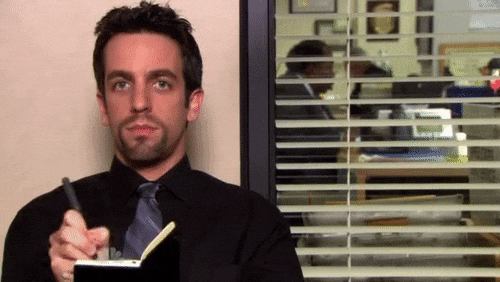 6. This Spacious Laptop Tote Bag for Women because issa one-stop solution for those big on organisation and order! With 3 layer compartments, this premium PU leather bag has a section for just about anything and errathing.
Promising review:
"The bag looks beautiful. Right like in the pictures of the website, rigid and spacefull! I'm very satisfied so far. Will update after using it for some time. It is easy to carry on the shoulder as well, so yes, ladies, if you need to carry a lot of stuff and want to look professional at the same, go ahead!
Buy it from Amazon for AED 235.18.
5. This slim and lightweight Nylon Waterproof Laptop Bag because it has countless compartments and a back pocket can be used as a belt to fasten onto your trolley suitcase.
Promising review:
"100% perfect."
Buy it from Amazon for AED 170.99.
4. Not only is there storage space for your whole life in this Travel Laptop Backpack, but the bag is also made of water-resistant and durable polyester fabric! The bag ALSO comes with an anti-theft pocket for the protection of your valuable items. YAAAS!
Promising review:
"Great product as it was mentioned in the details. Highly recommended."
Buy it from Amazon for AED 115.00.
The baby tote bag features easily accessible side pockets and a wide main compartment with 2 inside pockets and insulated bottle pockets for all your baby needs and toiletries.
Promising review:
"This bag is quite large, so I purchased it to be my baby's travel duffel when we go on overnight trips. It is perfect for that! It is sturdy but lightweight, has multiple compartments for organization, and holds lots of stuff – several outfits and pyjamas, receiving blankets, muslin blanket, wipes pack, toys, etc. The outside pockets each hold a couple folded rec blankets or a small stack of diapers. There are insulated pockets inside and out. The changing pad is padded and a decent size. I like the blue and white stripes on the lining. The outside is durable and non-gender-specific. I might add a few flower patches to dress it up; it has a lovely blank canvas quality. It's a well-made bag. I'm very happy I bought it."
Buy it from Amazon for AED 135.88.
2. Those travelling with their pets are buying this Airline Approved Pet Carrier with ventilation – that makes for a comfy home for your furballs until they reach their destination.
Promising reviews:
"There is nothing to dislike. Even my cats loved it upon arrival."
Buy it from Amazon for AED 71.99.
1. These 100ml Refillable Plastic Travel Bottles with a spray pump because it comes in handy if you want to carry your perfumes/oils/creams/anything liquid in your hand baggage because flights only allow a max of 100ml for hand baggage.
Promising reviews:
"With the price point, it is a good decent bottle."
Buy the set of 3 from Amazon for AED 6.59.
Note: This article may contain affiliate links. Lovin Dubai can receive a commission if items are purchased through a link from this post.