Latest
Hold Onto Your Gal Because The '365 Days' Heartthrob Michele Morrone Is Coming To Dubai To Swoop 'Em Ladies Away
Hold Onto Your Gal Because The '365 Days' Heartthrob Michele Morrone Is Coming To Dubai To Swoop 'Em Ladies Away
Treat bae right or you might just end up losing her to Hollywood's newest heartthrob: Michele Morrone.
It's not 'impossible' because the Italian dreamboat will be landing right HERE in Dubai next week for the promotion of his brand ambassadorship with the UAE-based concept, HalaHi.
Similar to Cameo, HalaHi is stepping up as the region's first digital platform that'll be giving fans a chance to request video shootouts from their FAVE celebs; effortlessly bridging the between fans and their idols, to build lifelong digital memorabilia! Yippee ki-yay!!
Michele Morrone plays Don Massimo (a mafia lord) in the hit yet controversial Polish Netflix film '365 Days', which has remained constant in Netflix's Top 10 most-watched films for several weeks now
Ugh what so many of us would give to be that puppy…
View this post on Instagram
No one:
You: *Getting your man to say this line over and over again after watching 365 days*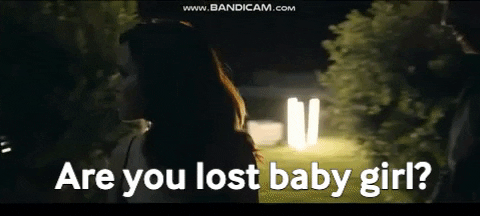 Want to bag the hairdo of the 29-year-old Italian hunk and swoon bae?! Then get your hands on this 9-in-1 Precision Trimmer and Hair Styling Set and style yo'self Massimo's neat sleeked back coiffure.
Buy it from Amazon for AED 257.00.
And maybe some quality Beard Grooming Oil to transform that stubble into a GQ featured beard!
Promising review:
"This beard oil and conditioner is just as described and it actually works! I'm about a month into growing a beard for the first time and it was getting wiry and scraggly looking even after trimming. This oil conditions softens and makes your beard look amazing. I have comments that my beard looks fuller even the same day after a trim. My wife says it feels softer and I love the way it looks. It's easy to use, a little goes a long way, and there is no smell or mess. I love this beard oil and I will be purchasing it again whenever my supply runs low.
Buy it from Amazon for AED 60.59.
Note: This article may contain affiliate links. Lovin Dubai can receive a commission if items are purchased through a link from this post.