Latest
Starting To Look Like A Hairy Yeti? Then These 5 Facial Razors Will Keep Away The Fuzzies
Salons are closed and we are all struggling with DIY self-care, from our nails, hair and facials to hair removal and grooming.
The best of us are taking on the shape of a really hairy yeti with all the facial hair starting to go rampant on our faces and well… ERRAWHERE!
BUT we found a painless solution for all, one that's even endorsed by beauty blogger, Huda Kattan. These 5 facial razors will effectively remove your facial hair or peach fuzz from any part of your face and keep you lookin' as fresh as you stepped out of a salon.
*Tutorial included at the end of the article*
Day 18 of nationwide lockdown…
Major feels fam. Major feels.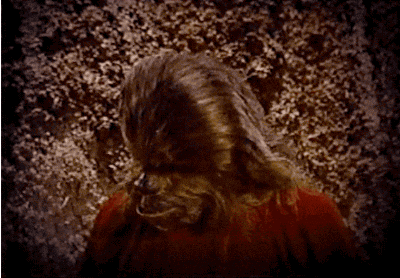 5. Being made of premium stainless steel, you can safely clean out hair in seconds to get neat and decent eyebrow shape without wasting time with these Eyebrow Trimming Razors
Buy the pack of 4 razors from Amazon for AED 32.99.
4. Groom your peach fuzz this quarantine season with these Facial Hair Razors (that come in a pack of 30) suitable razors to scale of facial hair from any part of the face
Buy the pack of 30 razors from Amazon for AED 42.60.
3. These premium Facial Razor Blades help with microdermabrasion to reduce fine lines and wrinkles, as well as improves skin tone and texture
These high-quality Japanese diamond cut blades are made to provide expert precision, low-resistance and are perfect for facial dermaplaning, allowing you to easily remove that layer of dead skin for naturally glowing skin. These lightweight facial razors are designed by experienced estheticians and makeup artists for exceptional peach fuzz removal, fantastic brow shaping, and effortless facial dermaplaning.
Promising review:
"This product did amazing result!! It makes it pretty easy to shape the eyebrow since the blade is very sharp, but just be careful and pay extra attention while using it due to the razor's sharpness."
Buy the pack of 5 from Amazon for AED 54.99.
2. If already have the thang of using a facial razor blade, then you might want to upgrade to an Electric Facial Hair Trimmer/Remover (for men and women)
Micro-fine blade trims away hair on the face and neck easily. This lightweight trimmer gently and painlessly trims unwanted delicate eyebrow quickly and effectively.
Buy it from Amazon for AED 46.24.
1. These imported Facial Blades are sharp enough to provide smooth eyebrow shaping
Buy the pack of 3 from Amazon for AED 35.12 (down from AED 49.99).
Here is a quickie tutorial on how to use these facial razors *safely*…