Latest
Brew Up Some Life Into Your Busy WFH Schedules With These 6 Coffee Machines (Starting From AED99)
Feeling depresso? Then an Expresso is sure to do the trick.
A quick fix those caffeine addicts who just can NOT make it through the morning without a cuppa coffee!
Plus these 6 coffee making machines are EXCELLENT if you're on a budget and are just looking for something efficient that gets the work done in the press of a button without any extra, complicated features.
The only bae you need this quarantine season…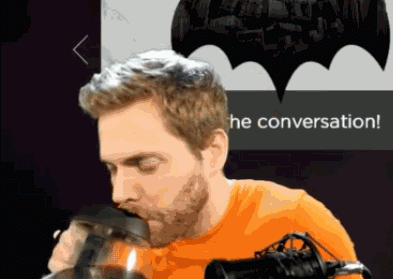 6. This Programmable Coffee Maker by Black & Decker is PERF for those who have very little time and a lot to do!
Promising review:
"I love this machine. it has all the needed features like timer, extra strong coffee, large capacity, easy to clean and maintain. build quality is good and the heating plate keeps the coffee warm and doesn't spoil by over-heating. highly recommended."
Buy it from Amazon for AED 159 (down from AED 255).
5. The Powder Filter Coffee Machine by De'Longhi is lightweight and issa great value for your money!
Promising review:
"Good and easy to use. Very convenient and very easy to clean. The product is lightweight hence moving the same is not a hassle at all. Overall a good value for money."
Buy it from Amazon for AED 124.95.
4. For the thick froth fans, this Coffee Maker by Saachi will not disappoint
Promising review:
"Great machine, makes awesome espresso with a very good thick cream! Super impressed for this price! Warms up fast, frothing is decent. I would give a solid 9/10!!"
Buy it from Amazon for AED 245 (down from AED 379).
3. If you're in search for your knight in brewing coffee, then this Philips Coffee Maker is here to Caffe-ay you away
Happy customers have deemed this product as 'PERFECT':
"Pro: Exactly what it needs to do
Con: None
Recommendation: I've bought 3 of these already, and all are working perfectly after daily use over the last year."
Buy it from Amazon for AED 158.95 (down from AED 189).
2. A tad expensive but the Dolce Gusto Coffee Machine gives you a range of intense espressos, smooth cappuccinos, aromatic Grandes, even hot chocolate, teas, and many more to choose from!!
THIS right here is the dream people and one that the whole fam can get their daily fix from.
Promising reviews:
"Very nice machine, very easy to use and clean… Makes perfect coffee."

"Work well for home use. Tried the cappuccino is really good!!"
Buy it from Amazon for AED 547.50.
1. This Saachi Espresso, Cappuccino & Cafe Latte Maker is light, ridiculously affordable and is said to work like a charm
Promising review:
"Very happy with the product. The machine is purely manual so the user should be aware of how to use it. The mill froth works very well. I followed the manual and it says that the user should wait 6 minutes for the compression to happen and froth milk. I use the pause function to do it and it works like a charm."
Buy it from Amazon for AED 99.