Latest
There Is NO Narnia But These 6 Twinkling Tree Lamps Will Deffo Transport You To Another World
There Is NO Narnia But These 6 Twinkling Tree Lamps Will Deffo Transport You To Another World
Sorry to burst your bubble… but Narnia ain't real.
But MAGIC sure is, and these dreamy lamps will add all the magic that you need in your life right now.
These 6 tree branch lamps will ramp up your interiors and give your home a warm and enchanted feel like no other…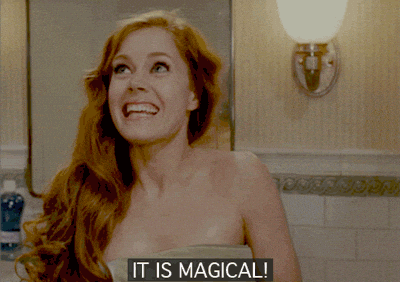 6. Stick these 30 Inch LED Phalaenopsis Tree Branch Lights down any vase or jug and have your home looking effortlessly mystical and flattering…
Buy it from Amazon for AED 43.70.
5. Jazz up your living room with this LED Gold Light Lamp that will literally add a whole new personality your space!
Buy it from Amazon for AED 74.10.
4. This STUNNINGLY dreamy 5FT Long LED Blooming Tree Lamp will become the ultimate conversation starter at any gathering that you ever hold!
Promising review:
"Super easy to put together. You can mold the branches to make them look more realistic. Love that you can change the colours. Wish it had an option for a dimmer on the remote, but it's great for the price. Put it on my patio and I just love it. Thinking of purchasing a second one."
Buy it from Amazon for AED 328.89.
3. This enchanting Pixie Plum LED Tree Lamp is legit a midsummer night's dream!!
Buy it from Amazon for AED 118.96.
2. SOOOOO insta-worthy, this modern LED Pearl Bead Lamp will make you feel as if you're living in fairytopia, where unicorns soar the sky and the rivers spit out rainbows!
Buy it from Amazon for AED 69.00.
1. Same energy as the one above, but this Pearl LED Shimmer Tree Desk Lamp has smaller bulbs, that'll end up giving your room a more subtle warm glow.
Buy it from Amazon for AED 65.50.