Latest
6 Modern Day Home Boombox Systems For Bassheads
6 Modern Day Home Boombox Systems For Bassheads
Bassheads, sit back, relax and have your tunes playing in FULLLL volume!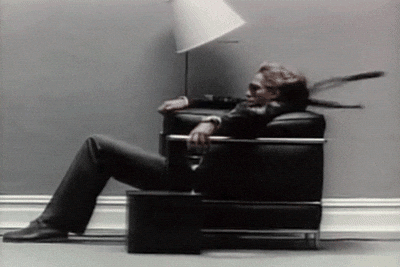 6. There's a world of music out there and the SoundTouch 10 wireless music system is the easiest way to start playing it throughout your home. It connects directly to your home Wi-Fi network without any complicated equipment.
Plus, it's so small, you can place it just about anywhere to begin streaming music with full, rich sound.
Buy it from Amazon for AED 649 (down from AED 849).
5. Wireless music made a billion times easy with this Bose SoundTouch 30 Series III Wireless Music System. Enjoy millions of songs from music services like Spotify and Pandora, internet radio stations and your stored music library.
Promising review:
"Amazing amazing!! Really love this, just right for our family."
Buy it from Amazon for AED 1,599 (down from AED 2,099).
4. The Bose Home Speaker 300 delivers room-rocking bass and 360-degree, lifelike sound in a space-saving size. Control comes easy just tap the 6 one-touch presets on the top of the speaker to play, pause, or skip tracks, or enjoy a personalized experience from the Bose Music app.
Buy it from Amazon for AED 1,049.
3. If you're looking for the most engaging computer audio experience from Bose, these are the speakers you want. The Bose Companion 50 System immerses you in a dramatic acoustic environment you might expect only from a five-speaker system.
Buy it from Amazon for AED 1,836.
2. The Bose Home Speaker 500 fills any room with powerful sound. Inside the speaker, two custom drivers point in opposite directions to bounce sound off the walls, creating a soundstage wider than any other smart speaker.
Promising review:
"Setup was very straight forward – you download the Bose app, register your device and then off you go. You can set DAB stations to work without a phone thereafter and you can allow other phones to connect and play via the unit. The sound is amazing – it's Bose, so I guess that's a given."
Buy it from Amazon for AED 1,647 (down from AED 1,649).
1. This Harman Kardon Onyx Speaker has a premium fabric and round silhouette to deliver an elegant feel and look.
The aluminium carrying handle of the speaker makes it easy for you to carry it anywhere you want. The lightweight construction of this Onyx speaker adds up to its portability factor.
Promising review:
"Arrived on time and as per product description. Great sound quality and battery. Using frequently in garden. Not good for a huge party but enough to disturb the community in evenings!!"
Buy it from Amazon for AED 519 (down from AED 890).