Latest
If You're Planning To Travel With Your Fur Babies Then You NEED These 6 Pet Carrier Capsules Fam
If You're Planning To Travel With Your Fur Babies Then You NEED These 6 Pet Carrier Capsules Fam
If you're planning to fly back home with your pets, then you need to make sure you get them an airline approved comfy, durable and quality carrier bag that'll keep them feeling safe and cosy throughout the trip.
OR just carry your dumpling pets around town or to the vet in these cool 'pod' looking carrier bags that are nothing if not stylish.
Your little pet's poochie paws deserve a lil more space than being all cooped up inside of your purse… although it sure does look darnnnn cute!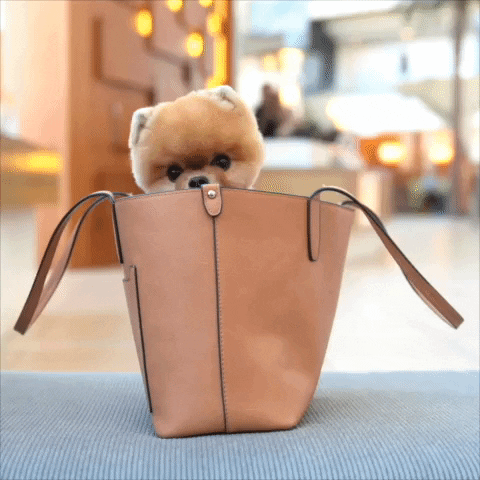 6. This Pet Carrier Capsul is made of high-quality oxford fabric and nylon material! It has mesh feature on the top and ventilation holes on the side, to keep the air fresh and cool.
It's comfortable enough for your pet to stay calm and enjoy the scenery outside.
Buy it from Amazon for AED 118.00.
5. Small dog and cat carrier: the PERF carrier for small dogs and cats. Mesh windows on the top and sides and air holes on the window cap are designed for optimal ventilation. Three entries from top and sides make it easier for you to get access to your lovely pets.
Promising review:
"Easy to stowaway. big and looks comfy for my cat."
Buy it from Amazon for AED 80.74.
4. This breathable and Transparent Cat Dog Carrier Bag with paw prints in the front is 11/10 CAAYOOTNESS!!
Promising review:
"This product was exactly the required Specs as airlines. The cat was comfortable in it."
Buy it from Amazon for AED 69.99.
3. Go on a relaxing fuss-free trip with your loyal, unconditionally loving furry friend with this Comfy Doggo Backpack Carrier!
Promising review:
"My cats can easily fit inside I thought it would be small but it is actually bigger than you expect you can even fir 2-3 kittens at a time!"
Buy it from Amazon for AED 265.15.
Promising review:
"Aside from the fact that the backpack comes without instructions and is not exactly the easiest to figure out how to work (in terms of switching out the mesh opening for the bubble opening), I really like this product and believe it is well-made. I took my two kittens to the vet today in this backpack. One is 4 lb. and the other kitten is 2 lb. They were fighting over who gets the stick her head in the bubble! It's an adorable little carrier and I received so many compliments. The vet himself said that he sees hundreds of cats day in and day out and he has never seen his staff react to a carrier that way. So, there ya go. Attached a photo of my two kitties in the carrier on the way to the vet."
Buy it from Amazon for AED 250.17.
Promising review:
"Exceeded my expectations. Good quality for the price. Happy that I can fit my 2 cats in there coz it's expandable. I just wish they sell the spare parts for the bag."
Buy it from Amazon for AED 85.00.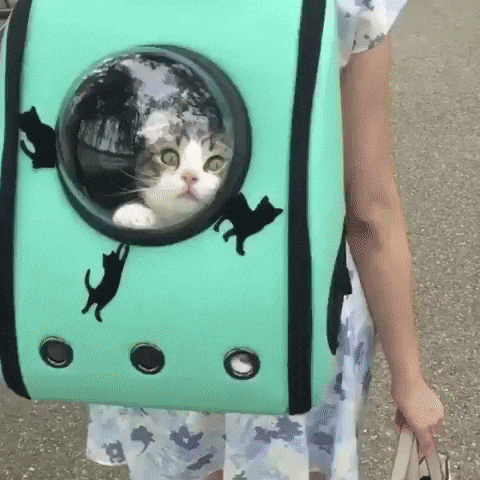 Note: This article may contain affiliate links. Lovin Dubai can receive a commission if items are purchased through a link from this post.