Latest
7 Top-Rated Apple iPhones That You Will Make You Itch For An Upgrade
Who doesn't love a good 'n classy iPhone?! The feel, the touch, the look AAHHH! Apple products are legit a mood and that you cannot deny sis.
Renowned for their app-ceptional design, build, camera quality, user interface and an unreal iOS software that can easily last up 4-5 years is unrivalled in the market, to say the least. As you read the reviews of these 7 top-rated iPhones below, you'll notice that one happy customer even compared the smartphone to the likes of a luxe Rolls-Royce car.
Here is little compilation of the HIGHEST rated and verified Apple iPhones on Amazon that are being sold for a fraction of the price of what's advertised at retail stores in the UAE.
With these unreal offers, state a better to time to get upgrading… we'll wait!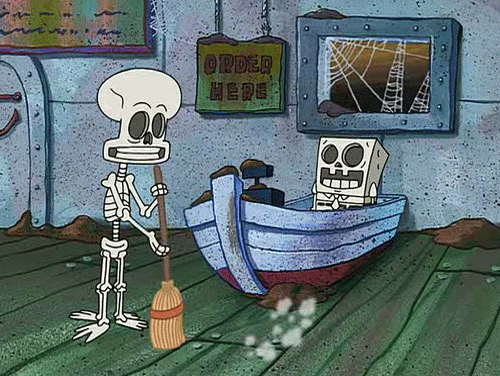 7. Amazon's choice, as well as the people's choice: Apple iPhone XS 64 GB
Promising review:
"No problem using this phone until now, it's a genuine apple product, delivered real fast. Possibly THE best phone out in the market right now if you have apple ecosystem."
Buy it from Amazon for AED 2,166.90 (down from AED 4,229).
6. No such thing as a 'bad selfie' with this Apple iPhone 11 with FaceTime (that come in a range of alluring colours)
The iPhone's spunky, fun and crisp features that will reinstate your belief in all Apple products like never before!
Promising review:
"The iPhone 11 is exactly as described by Apple. Works perfectly. Size is larger than I'm used to but it's ok. The colour is beautiful like an icy lavender tone. Haven't tried taking any pics to test out the cameras yet. No complaints so far."
Choose from a range of colours on Amazon, prices start from AED 2,735.25 (down from AED 3,159).
5. The Apple iPhone 11 Pro Max with FaceTime, comes with 4x more powerful new editing tools to play with… One user even compared this smartphone to a Rolls-Royce!!!!
Promising review:
"Very good deal comparing to Emax, Sharaf DG or any other showroom and the phone has international warranty and comes with international Version, you may buy the phone from this seller with any second thought worth paying highly recommended."
However, this feedback from a satisfied (understatement) Apple user all the validation you need:
"I have been using this for a couple of days and apple I am so impressed.
Feels classy, looks classy, battery life is excellent, when you're using it, it kind of feels like your driving a rolls royce man.
That's luxury for you.
The camera is so great.
I am in love I should say to my phone.
After you buy this, please install a 9h screen guard as it is highly recommended and a nice transparent cover too.
Enjoy. Cause you truly deserve it."
Buy it from Amazon for AED 4,682.25 (down from AED 5,269).
4. All the Mr Worldwides out there can get their hands on the International Version of the Apple iPhone 11 with FaceTime for a STEALLL… only from Amazon!
Promising review:
"Trust amazon's choice on this, its perfectly sealed, I got it all the way from UAE to Egypt with a friend. Don't trust whoever says someone opened the box, it's sealed by the company, all accessories are their original, I have my 1 yr warranty, been using for a couple of days, no hardware issues whatsoever, battery life is beyond great, with about 12 hours of screen time and still didn't charge. Go for it!"
Buy it from Amazon for AED 2,766.24 (down from AED 3,159).
3. For those looking for something a lil more luxurious can opt for the 24K Gold Plated Apple iPhone X!!
"Alexa, play 24K Magic by Bruno Mars in the background whilst I unbox my new 24K gold plated Apple iPhone X please!"
Buy it from Amazon for AED 3,989.
2. Get your friends fuming with envy over your new Apple iPhone XS Max – in a classy silver shade
Promising review:
"Delivered quickly and the product is perfect."
Buy it from Amazon for AED 4,649.
1. On a budget but looking for a sleek multi-functional smartphone with loads memory and Facetime?! Then opt for the Apple iPhone 8 with Facetime 256 GB my pets!
Promising review:
"The "Smallest" best iPhone to date. I downgraded from the ugly notch world to this and never been happier. Bionic processor, classic square screen corners and Touch ID. Overall, it has a glorious 256GB capacity."
Buy it from Amazon for AED 1,899 (down from AED 3,899).