Latest
7 Candles So Rich That You'll Be Spiritually Transported To A Suite At The Burj Khalifa
7 Candles So Rich That You'll Be Spiritually Transported To A Suite At The Burj Khalifa
If a suite at the Burj is whaaaayyy outta your budget right now, then bring the freggin' suite to you with the help of these 7 luxuriously scented candles.
These quality scented candles are like a spiritual retreat for yo'soul… (something your ex will probz never experience)!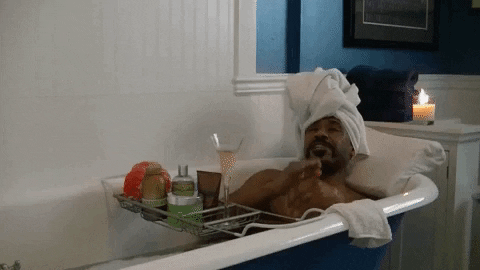 Promising reviews:
"I wanted to surprise my wife with a small gift and this was perfect. The candle smells great and its container looks and feels very high end.
The box it came in is really beautifully presented as well. It would make a perfect gift when going to friends or family. Highly recommend this brand."
Buy it from Amazon for AED 150.00.
6. A Bath & Body Works candle designed to provide aromatherapy and transport you to a tropical retreat through the notes of juicy citrus, fresh spring water and sweet mango.
Promising reviews:
"The best candle ever hands down. It's refreshing and covers all areas of the home and outside into hallways and exits!! Unreal!! Obsessed."
Buy it from Amazon for AED 79.99.
5. This Aladdin's Lamp Black Amber Aromatherapy Fragrance is made with 100% natural ingredients and promises to fill your space with a pure wellness & luxurious aroma! And who knows, maybe this Aladdin's Lamp may just grant you 3 wishes as well.
Promising reviews:
"Beautiful design and even better scent. A no brainer as a gift to someone you care about (or to yourself!). Loved the 'little reminder to breathe a little deeper.'"
Buy it from Amazon for AED 150.00.
4. A Colourful Candle Gift Set that you should treat yourself to since it'll bring great colours, vibes and an elegant scent to your house. Once you've burned the wax out, you can recycle the pretty tin cans and use them as tiny storage containers for jewellery, candy, or whatever else.
Promising reviews:
"Absolutely love this product, fast delivery, excellent quality and cute packaging! 5 stars from me ? would buy again!"
Buy it from Amazon for AED 72.99.
3. A spiritual cleanse: You can literally feel your spirit floating away to the Valensole Lavender Fields in Provence with this Wallace & Co. Lavender Tinned Candle!!
Promising reviews:
"Quality product and UAE produced as a bonus! I picked up three different scents and loved all of them, scent and design. Bit smaller than I had hoped, but will definitely be buying from this line again."
Buy it from Amazon for AED 89.00.
2. If a 'sophisticated summer' had a scent, it would smell a lot like this Bath & Body Works Lemon Mint Leaf Candle. Make with sparkling lemon zest, spearmint leaves, verbena sprigs and essential oils.
Promising reviews:
"So wonderful smelling! A perfect mix of scents; sweet, but not sickly and overpowering, and fresh and minty without smelling artificial. Makes my entire apartment smell great."
Buy it from Amazon for AED 79.99.
1. Up to 45 hours of a refreshing White Rosewater & Ivy Barn Fragrance?!?! Deffo not an aroma you'll see me passing up on this sticky summer.
Buy it from Amazon for AED 79.99.
Note: This article may contain affiliate links. Lovin Dubai can receive a commission if items are purchased through a link from this post.