Latest
7 Portable Desks – Because Experts Believe That Personalising Your WFH Space Increases Productivity
7 Portable Desks – Because Experts Believe That Personalising Your WFH Space Increases Productivity
WFH is a dream situation for some, and an absolute NIGHTMARE for others! If you're someone who is struggling to stay productive as you're slaving away from home, then amigo, you gots to personalize your space up a little.
Experts are advising people that are scrambling to cope with the WFH life to create a space around them that helps organise their routine and calms the confusion, thus these 7 portable work desks.
Set up these desks virtually anywhere, and you'll be all set to work fuss-free from the comfort of your bed, sofa, kitchen, backyard, bathroom, balcony, patio… legit anywhere!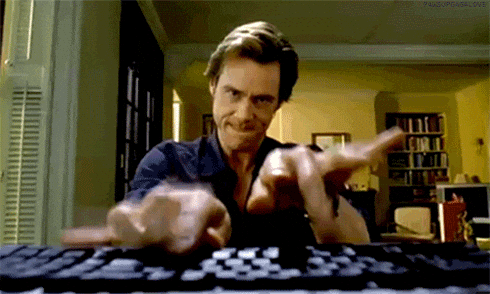 7. This Laptop Desk And Bed Table Tray serves as all! Use it as a drawing table, study table, laptop desk, bed stray and even as brekkie in bed tray! Plus the cup holder slot is a perf addition to the already perfect table.
Promising review:
"I've been wanting one of these forever. I am thrilled with it. It's a great price, for one. Its colour is gorgeous. It stands really well and doesn't topple over. The holes are perfect for a soda and tablet! Highly recommend."
Buy it from Amazon for AED 58.10.
6. Is this Foldable Laptop Table with a Reading Holder perfecto for a WFH lifestyle or what?! Enough space for you to turn it into a multitasking hub as you sit back, chillax and work away…
Promising review:
"Small and cute table for your laptop and other purposes: Small and cute table for your laptop and other purposes. I use it mostly use it for having snacks in bed or on the sofa. so it kind of small dining table for me. works great and comes with padding that stops it from sliding. design is simple and yet elegant. good purchase for price similar items are pricey, not sure about the quality of other items but this one seems decent to me."
Buy it from Amazon for AED 64.44 (down from AED 205).
Promising review:
I love it so much, makes life little easier if I don't want to set at the desk all times… I can set on the bed have pillows behind my back, also I can put a cup for sometimes if am fully attention not to spill anything on my laptop… delivery is fast… the color is so so pretty pink… I love it and recommend it for kids may be also helpful."
Buy it from Amazon for AED 44.20 (down from AED 88).
4. The Adjustable and Portable Standing Laptop Table is an innovative solution for those in need of a multifunctional laptop workstation, a standing desk for office work, a TV tray for snacking, or a smart book stand that accommodates any sitting position.
Promising review:
"It's perfect! I needed a table that could do three things: fit over my legs, hold my large laptop and tilt. I got all 3 in one and couldn't be happier. I have Spina Bifida and while I can still walk some, I have poor balance and can't feel anything from the waist down. So when sitting up to do something, I have to be propped against something and the legs naturally spread out wide for balance. If I were to forcefully hold them together, like a woman is supposed to sit, they'd start spasming (shaking but with pain) uncontrollably. So this wide table amazingly fit my needs there! I'd need it to tilt because I can't bend over things to either read or play… Pulls my spinal cord! When switching from laptop play to reading, I can make the tabletop rise and then tilt to comfortably read my books. I can't find a fault in it!! It's lightweight, the two pieces for the laptop come out and have their own little plugs to replace the empty holes. It's a perfect item."
Buy it from Amazon for AED 52 (down from AED 135).
3. Providing you with a strong and lightweight multi-function table, this white adjustable computer desk is convenient for you to work in any environment! Use this table for eating, as a laptop table, a study desk, reading, writing, drawing, board games, models, puzzles, arts and crafts, and many others use.
Promising review:
"its awesome product, good quality and worth for money .delivery also very fast, highly recommended."
Buy it from Amazon for AED 68.92.
2. The epoxy resin surface on this Printed Folding Laptop Desk makes the table waterproof and strong. Each table is unique and gives a classy abstract look, unlike normal laptop desks. Plus, the design helps you to sit comfortably for long hours!
Promising review:
"Loved it. So vibrant and durable."
Buy it from Amazon for AED 75 (down from AED 90).
1. This Foldable and Portable Standing Desk is a practical stand up table. And the multi-purpose desk can be used as a laptop stand, breakfast tray, a reading desk, a standing table, a book/tablet stand for your home office, a TV tray for snacking and much more; it becomes the great balance for relaxing and productivity.
Promising review:
"It's very useful really."
Buy it from Amazon for AED 54.72 (down from AED 135).