Latest
Summer Means Sweat And Dirt Clogging Your Pores: So Here Are 9 Facial Products To Help Keep You Fresh
Summer Means Sweat And Dirt Clogging Your Pores: So Here Are 9 Facial Products To Help Keep You Fresh
Man, please tell me I'm not the only one who goes home with oily, gunky and stressed skin after a long day's of work in this summer heat!!
Whether you're heading to work, an evening jog, going on a grocery run or whatever, literally no one is immune to Dubai's summer dehydration and heat-induced acne breakouts.
It's that time of the year where you need to keep your skin cleansed and hydrated now more than ever!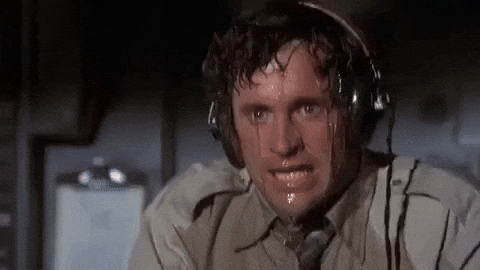 Thus, here are 9 totally cleansing and purifying facial skincare products to help you get through the prickling summer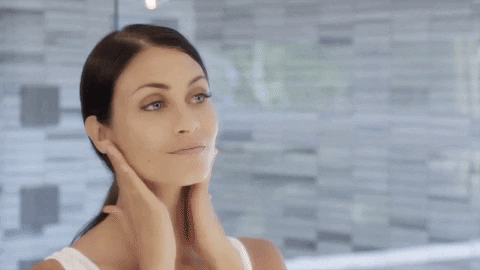 9. Trying to rid yourself of the orangey summer tan?! Then try out this Himalaya Tan Removal Orange Face Wash and let the honey and citrus do all the werk while you sit back and inhale its fruity scent.
Himalaya Tan Removal Orange Face Wash is an effective blend of Orange peel, Honey and Papin which visibly reduces skin tan and smoothens skin by gently removing dead skin cells.
Buy it from Amazon for AED 43.00.
8. Himalaya Herbals Purifying Neem Face Wash is enriched with neem, a natural herb that helps to detoxify and purify your skin for a more fresh, clear and healthy feel.
Promising review:
"Cooling and cleansing."
Buy it from Amazon for AED 31.75.
7. Himalaya Men Pimple Clear Neem Facewash is the 'zact same thing but more tailor-made for men. The active natural herbs help fight out pimple-causing bacteria and unclogs pores to reduce breakouts.
Buy it from Amazon for AED 52.00.
6. Refine and revive your skin with The Body Shop's Himalayan Charcoal Purifying Glow Mask. This invigorating charcoal face mask draws out impurities and refines the appearance of pores for healthy-looking skin with that obvious kinda glow.
Promising review:
"Amazing product: It works wonders."
Buy it from Amazon for AED 125.99.
5. Soulflower Pure Beauty Elixir: This rare and exotic age-old Ayurvedic facial oil is a delicately prepped herbal infusion of 26 natural exquisite oils and herbs like Saffron, Red Sandalwood, Almond Oil, Vetiver, Kashmir tree, Manjistha, Turmeric, Blue Water Lily, that eliminates these signs of aging:
Dry Skin

Patchy Skin

Fine line & Wrinkles

Open Pores

Sagging Skin
Perf for thorough summer nourishment for your skin!
Promising review:
"7 STARS!! I have been using Soulflower products but this product is next level. I am amazed at the results with the Soulflower Kumkumadi Oil on my first day use & its fantastic. Loved the smell of real saffron which one can see in the bottle base. 

The packaging & the bottle is eye catching. I would recommend to give this product a try with my experience. I am really enjoying this Kumkumadi Serum."
Buy it from Amazon for AED 99.00.
4. This Coffee Mask And Scrub is completely energizing for skin that looks dull, uneven and rough and will leave you feeling awakened, cleared of impurities and looking more radiant than ever.
Promising review:
"After using this mask, the skin feels smooth ,it's very good. There is a matte inside, which feels good when washing your face."
Buy it from Amazon for AED 125.49.
3. The WOW Apple Cider Vinegar Foaming Face Wash is enriched with pure apple cider vinegar, Aloe Vera extracts and Vitamins B5 and E for cleansing, healing and hydrating care to get you clear, soft and supple skin.
Plus it comes with a facial exfoliating brush.
Promising reviews:
"It smells good. The foaming cleanser is great and I absolutely love love love the silicone bristles on the end of the pump. Really makes me feel like I'm getting a deeper clean than just applying with my hands and it feels so good."

"I've only used a few times but my skin seems to have levelled out already. Used to be oily but the last couple of years it's turned very dry. Just in a few uses, it's feeling normal and soft and smooth. I'm excited to have this product and will buy more of this brand, next is the shampoo & conditioner!"
Buy it from Amazon for AED 69.00.
2. Himalaya Gentle Exfoliating Daily Face Wash has apricot granules that work to gently scrub off dead skin cells, that helps stimulate fresh cell growth and prevents the formation of blackheads.
Buy it from Amazon for AED 34.95.
1. The Himalaya Herbals Refreshing Fruit Mask is enriched with apple and papaya (that are rich in natural anti-oxidants), to help stimulate cell renewal – that helps in deeply cleansing and rejuvenating your skin.
Buy it from Amazon for AED 38.00.
Note: This article may contain affiliate links. Lovin Dubai can receive a commission if items are purchased through a link from this post.