Latest
These Are The 9 Shopping Items That Dubai Residents Are Bulking Up On From Amazon
These Are The 9 Shopping Items That Dubai Residents Are Bulking Up On From Amazon
Ever wonder what your neighbours or friends are bulking up in Dubai? You're lying if you've never given it a single thought.
Now thanks to us, you know EXACTLY what most of Dubai is bulking up and hoarding on through this list of MOST bought items from Amazon.
The shopping list of Dubai's good folks EXPOSED!!!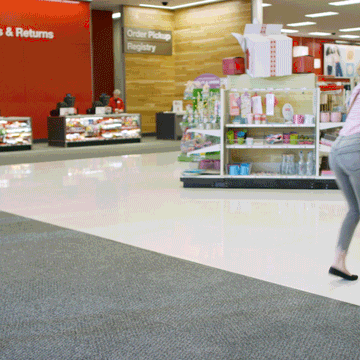 9. Dubai peeps are going crazy over these budgeted and economical Fine Fluffy Facial Tissues, that come in a flexible, waterproof nylon pack that is practical and allows you to take your trusty tissues wherever you go.
Promising review:
"The tissues are very soft and are of really high quality, and we don't really mind the plastic packaging it comes in; however, I can see how some people might prefer the paper box packaging, but this option is softer on the budget if you insist on high-quality tissues."
Buy the pack of 10 from Amazon for AED 35.99.
8. We would be surprised if these high-quality disposable gloves were not included in this list… (now that it's essential for residents to wear gloves and masks when outside at all times)
Promising review:
"These gloves are so easy to wear and remove. The best gloves I have seen online!"
Buy the pack of 100 from Amazon for AED 47.60.
7. Crest 3D Teeth Whitening Strips 'cuz you gots to come out of the month-long quarantine like bomb.com
Promising review:
"Holy cow! I just got these and have only used the 1-hour express and these results are literally after just 1 treatment of the 1-hour express! Huge difference!"
Buy it from Amazon for AED 359.
6. Dubai peeps are SWEARING BY this Ordinary Glycolic Acid 7% Toning Solution! This 7% toning solution offers mild exfoliation for improved skin radiance and visible clarity.
Promising review:
"The product really works but it is realllly acidic so expect some peeling in the first 2 weeks. I recommend using it 2-3 times only since its pretty strong. Overall, amazing product!! Saw results after 3 weeks of use."
Buy it from Amazon for AED 199.
5. Dubai-ans are making their home-brewed filter coffee PERFECTO with the help of these Coffee Filter Papers
Promising review:
"Good, fair price and just as described in the image. It's very useful if you depend on making home brewed filter coffee."
Buy the pack of 80 from Amazon for AED 29 (down from AED 54).
4. Dubai folks clearly know the importance of stocking up on hand sanitizers
Buy it from Amazon for AED 23.99.
3. Disposable Face Masks because you CANNOT step out of the house without wearing a protective face mask or gloves…
Promising review:
"Masks as described and delivered before the expected time."
Buy the pack of 50 from Amazon for AED 64.98.
Buy the pack of 100 from Amazon for ONLY AED 11.23.
1. These portable hand sanitizers can be carried around with you literally anywhere!
Buy the pack of 4 from Amazon for AED 26.99.