Latest
4 Useful Products Every Dubai Driver Needs To Help Stay Safe On The Roads
4 Useful Products Every Dubai Driver Needs To Help Stay Safe On The Roads
With Dubai coming out of a month-long lockdown, some people have become a lil rusty behind the wheels, which automatically results in a few more AVOIDABLE road mishaps than usual.
Plus, in this scorching Dubai summer heat, the last thing you'd want is to get into an accident and fight it out under the prickling sun.
So, have your car equipped with these 4 essential automotive products that would help you to prevent avoidable accidents, and drive outta the crib with all the confidence in the world!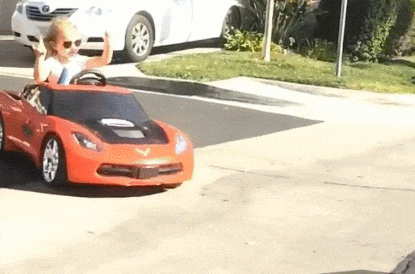 Promising review:
"One might imagine that it's difficult to get too worked up over a mirror, but I've got to say that I'm pretty darn excited o er these blind spot mirrors! I drive for a living and am on road constantly. I really like having a blind spot mirror on my driver's side. I just bo6a new car and tried a mirror from the auto parts store and it was crap!! Plastic mirror and lousy view. I found these on Amazon and install them and am VERY pleased. They have just the right amount of curve and are slim enough that it doesn't block your regular mirror too much. They are fully adjustable so you can dial in the perfect view. Highly recommended!!"
Buy the set of 2 from Amazon for AED 49.59.
3. If you're somewhat of a clutz when it comes to reversing around, reverse parking or any kinda manoeuvre that involves 'reversing' your car then broski, you really NEED this Car Mirror Monitor With a Reverse Camera!
Buy it on Amazon for AED 139.00.
2. The 70mai Dash Cam with a GPS Module provides you with a resolution of up to 1944P with 140 degree of wide-angle viewing, which allows you to capture clear images even at high speed. Plus, it features G-sensor for safe parking, voice control, night vision, and much more.
Promising review:
"Comes with good packing & all accessories. I really liked this product."
Buy it on Amazon for AED 226.00.
1. Most avoidable road accidents occur when motorists are on their phones texting, making calls OR holding their phone and following the GPS in one hand and driving with the other! So get yourself this quality Car Phone Holder and clamp it on the vents for a hassle-free commute.
Promising review:
"Finally found my perfect phone holder… After hunting and spending on top-notch best, this one beats its all. I love the quality and also this one sits well."
Buy it on Amazon for AED 41.00.
Note: This article may contain affiliate links. Lovin Dubai can receive a commission if items are purchased through a link from this post.