Announcements
SALE ALERT: Shopaholics Put On Your Shopping Shoes And Run To Ibn Battuta To Enjoy Discounts Over 70%
SALE ALERT: Shopaholics Put On Your Shopping Shoes And Run To Ibn Battuta To Enjoy Discounts Over 70%
Ibn Battuta Mall is hosting a massive 70% sale throughout a number of stores in the mall as a way to commemorate the 100% reopening of shopping centres in Dubai.
Offering you the HOTTEST deals on some of your fave brands like Homes R Us, United Furniture, Home Box, Marks & Spencer, Aldo, Clarks, Athlete's Co, Skechers, Gap and Borders, among others as the world's largest themed mall is welcoming shoppers back with a BANGG!
Okaaay shopaholics, on your mark… get set… RUN TO IBN ASAP!!
But don't forget your masks and social distancing though.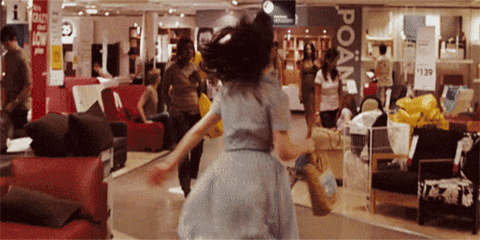 Shoppers will also be treated to a number of new retailers, restos and services opening up at the mall!
Some of the new outlets that you will get to experience are:
Red Tape Fashion
E-City Electronics
The Home
Jawhara Jewellery
ACO Price Outlet
Juice Bar
Al Mallah
London Dairy
Latea Tea Smoothie
Kahve Dunyasi Coffee House
View this post on Instagram
Step into the world as a new and improved version of yourself by ditching the plastic bags and carrying your own eco-friendly tote shopping bags… in short care for the environment and BYOBags!!
Some affordable and durable options you can choose from are:
1. A Wolf Themed Large Eco-Friendly Grocery/Travel Bag, that's portable and reusable. On Amazon for AED 77.99.
2. A sassy minimal all-black Foldable Tote Shopping Bag for AED 39.99.
3. A large Zipped And Snap Closure Tropical Printed Savvy Eco-Tote for AED 40.07.
4. A simple statement Organic Cotton Canvas Tote Bag for AED 49.91.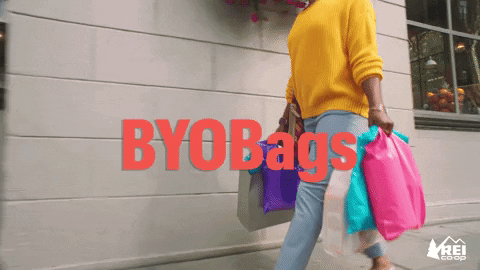 Note: This article may contain affiliate links. Lovin Dubai can receive a commission if items are purchased through a link from this post.