coronavirus
Dubai's Plans To Make Drive-In Cinemas A Thing Will Have You Living Out Your Romcom Fantasies
Dubai's Plans To Make Drive-In Cinemas A Thing Will Have You Living Out Your Romcom Fantasies
YAAAS people, it's finally happening! We have seen it in movies, have attended outdoor cinema fests, some of us have even thought about venturing into the niche outdoor cinema market with our friends, only to reach zero fruition… But now the UAE is majorly considering the implementation of drive-in cinemas in the post-pandemic world and UAE residents STAN.
Now you can ACTUALLY live out your 80s romcom fantasies with bae as the UAE unfolds plans of making a resurgence of drive-in cinemas in Dubai, Sharjah and RAK!
Date night plans SORTED.
The concept of drive-in cinemas opening up to crowd-wary cinemagoers during the cooler months is a propelling solution to ensure social distancing in the months following the slow down of the global pandemic.
Drive-in cinemas could become the new normal in the UAE as moviegoers can enjoy watching films from the comfort of their own personalized space, with hygiene and social-distancing ensured…
Right now as the closure of cinema halls across the country is still in place, people are resorting to major online streaming platforms for their daily dose of entertainment.
The temporary closure of cinema halls have also delayed the release of many much-awaited films. Plus, the situation is forcing theatre owners to re-consider their operations for the post-pandemic term, where social distancing will still need to be enforced.
Fams and couples all snuggled up under blankets, with munchies on the dashboard and a massive projector in the front playing your fave movie… ahhh this is a movie scene coming to life people!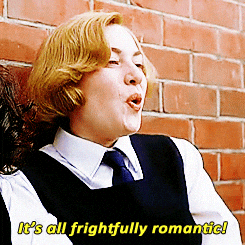 Till the drive-in cinemas take shape in the UAE, you can create your very own indoor home cinema with the help of this Mini Full HD Video Projector that comes with a projector screen!
Promising review:
"My objective from purchasing the projector was fulfilled. Its simple to use if you just connect a usb or hard disk or even a laptop as the operating step for this projector as made so that even 5-year-olds can use it. However, when using a phone to mirror is gets complicated as not all devices will have a simple option of Mirror and would require some extra steps. Overall I found it very satisfying as sound and video quality are great."
Buy it from Amazon for AED 399.99.
OR for your smart home you can opt for this Portable Smart Wi-Fi Mini Projector with powerful inbuilt speakers and streaming platforms! (This projector IS the future people)
Run streaming and media apps flawlessly. Seamlessly display content from Netflix, Youtube, and more for endless entertainment.
Promising review:
"A really innovative and well build mini projector, has good battery life and powerful audio. Most apps work well with Android and the best part is the customer service support from Nebula. Very quick to respond to any queries. Overall I am truly satisfied with the product."
Buy it from Amazon for AED 1,599 (apply the AED100 voucher option on the site for an additional discount on the product).