Announcements
From Colombo To Washington DC: Emirates Adds 10 New Cities To Its List Of Outbound Flights
From Colombo To Washington DC: Emirates Adds 10 New Cities To Its List Of Outbound Flights
Dubai's flagship carrier Emirates airline has resumed outbound passenger flights to 10 additional cities.
Colombo (from June 20)
Sialkot (June 24)
Istanbul (from June 25)
Auckland (from July 1)
Beirut (from July 1)
Brussels (from July 1)
Hanoi (from July 1)
Ho Chi Minh City (from July 1)
Barcelona (from July 15)
Washington DC (from July 15)
This will take the total number of Emirates destinations on offer for travellers to 40, providing more options for customers wishing to return to their homeland or those travelling out of the UAE for essential purposes.
Moreover, Emirates' flights from Sri Lanka, Vietnam and Pakistan will only carry outbound passengers to the UAE and onward destinations.
Passengers can book flights from these destinations to transit in Dubai. Although, UAE residents and citizens with ICA approval to return back to the UAE can book a direct flight to Dubai.
"The UAE government's recent announcement to ease travel for UAE citizens and residents show the thorough approach that our country is taking with regards to resuming economic activities, and as we gradually return to regular services"
As mentioned by Adnan Kazim, Emirates' chief commercial officer. He also contained saying,
"Emirates' number one priority will always be the health and safety of our customers, our crew and our communities."
In addition, Emirates will add flights to the following cities from July:
London Heathrow
Manchester
Frankfurt
Paris
Zurich
Madrid
Amsterdam
Copenhagen
Dublin
New York JFK
Toronto
Kuala Lumpur
Singapore
Hong Kong
Emirates adds 10 new cities for travellers, offering connections through @DXB for 40 cities. https://t.co/fSfCNPSPoy#FlyEmiratesFlyBetter pic.twitter.com/vYvndWNM06

— Emirates Airline (@emirates) June 18, 2020
Customers can book to fly between destinations in the Middle East, Asia Pacific and Europe or the Americas, with a convenient connection in DXB, as long as they meet travel and immigration entry requirements of their destination country
Flight bookings can be made online at emirates.com or via travel agents.
Hi Heba, so far we're due to fly from Male after 15 July. You can check our latest updates in terms of flight resumption here https://t.co/5jTBRaT1mD

— Emirates Support (@EmiratesSupport) June 18, 2020
As cabin baggage is NOT permitted, you can get yourself this multi-compartment and Convertable Shoulder Laptop Bag, to store all your in-flight essentials when travelling back home.
You WILL be permitted to carry your laptop, handbag, briefcase and baby items with you during the flight.
On Amazon for AED 139.00.
If you're one to travel along with your entire house, then you might want to get yo'self matching luggage sets to make sure all your ducks are inna row…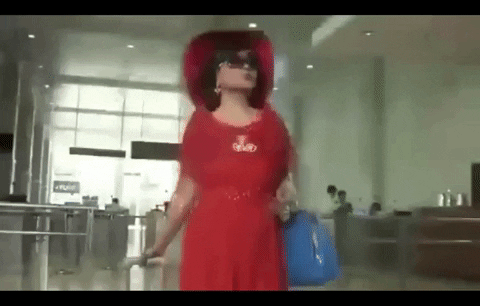 Buy the 4-piece set from Amazon for AED 708.39.