Latest
Never Be Caught Off Guard By Dubai's Unpredictable Weather Again With These 5 Super Durable Umbrellas
Never Be Caught Off Guard By Dubai's Unpredictable Weather Again With These 5 Super Durable Umbrellas
If you've been in Dubai long enough then you know one thing for sure, that Dubai's weather acts up as randomly and unpredictably as your ex!
Plus, with 2020 being the year of well… surprises, be ready for virtually anything nature throws your way with these 5 super durable and strong umbrellas.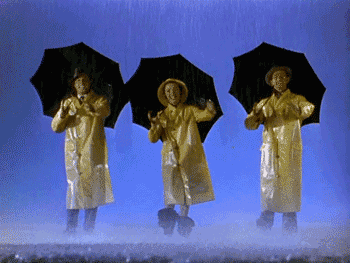 Promising review:
"Great quality. Creates a perfect sunblock."
Buy it from Amazon for AED 50.99.
4. This Inverted Leather Cover Windproof Umbrella could probably even withstand a 1st-degree sandstorm with its quality built and premium fibreglass!
Promising review:
"I have used it in windy conditions and it has withstood the wind pressures with flying colours."
Buy it from Amazon for AED 89.00.
Buy it from Amazon for AED 56.98.
2. Avoid the harsh sun glares and unexpected rains with this mini and super Lightweight and Compact Umbrella.
Buy it from Amazon for AED 55.00.
Promising review:
"I researched and found this product in looking for a durable umbrella for an overseas trip. I took this to Ireland and Scotland on a three-week trip. I was in windy rainy conditions about a third of the time. On two days I went to the Atlantic coast where it was blowing rain with strong wind. Where others were having problems with their flimsy umbrellas, this one held up with no difficulty. I highly recommend buying this. My money was well spent here!"
Choose from 6 different colours on Amazon for AED 37.99.
This article may contain affiliate links. Lovin Dubai can receive a commission if items are purchased through a link from this post.