Latest
IT EXISTS!!!! 'Friends' Inspired Cookbooks Actually EXIST And We Have Scouted Them Out For You!
IT EXISTS!!!! 'Friends' Inspired Cookbooks Actually EXIST And We Have Scouted Them Out For You!
Screaming, crying, laughing, sobbing RIGHT NOW! OMG so many, many emotions!!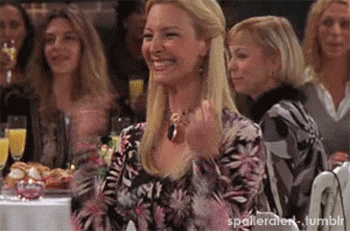 From the Moist Maker & Monica's drool-worthy Engagement Ring Lasagna (that was ruined thanks to Rachel) to Fried Stuff with Cheese, AND Phoebe's "French Aunt" Chocolate Chip Cookies (my fav)…
These two Friends inspired cookbooks have down all the ICONIC recipes that you do not wanna miss out on.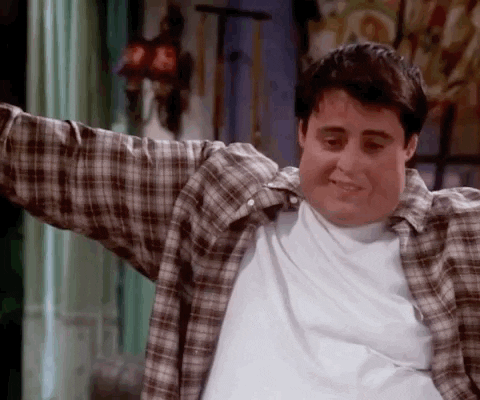 So c'mon! Put on your thanksgiving pants a couple of months early…
…And hurdle around the couch with the squad, plan a Friends marathon night and binge-eat on your fave Friends dishes all night long! AAHHHHH life = SORTED.
A jam-packed cookbook filled with the recipes you've always wanted to try but never wanted to share, because you don't share food.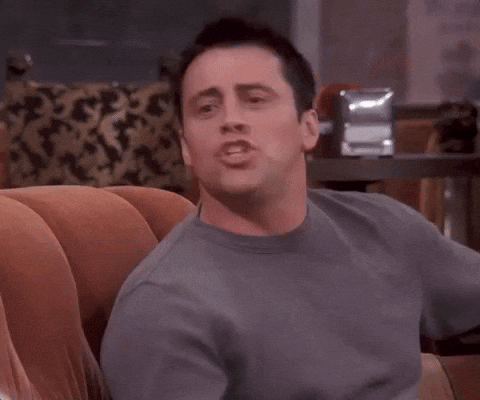 Promising review:
"This is written very well! Easy to follow recipes! And right from the show! Great recipe book! For a true fan!"
Buy the paperback version from Amazon for AED 57.08.
Celebrate your love of floor cheesecakes, pizzas and trifles with the cookbook that Popsugar declares, "the ULTIMATE Friends fan needs this."
You've seen every episode (multiple times). You get all the inside jokes. You even know how to make that trifle. But with this fun and funny cookbook, you can take your fandom one step further by whipping up incredible entrées inspired by this iconic 1990s sitcom.
This cookbook is packed with deelishhh recipes that are perf for you and your gang to enjoy together. Whether it's a going-away party when you move to Yemen, a Friendsgiving dinner in your unaffordable DUBAI apartment, or just having some nibbles during a binge-viewing party, The One with All the Recipes will be there for you with.
Could this BE any more delicious?
Buy the hardcover from Amazon for AED86.86.
We ain't playin' you sis! Read the reviews of other thrilled customers and do with it what you will!
Promising reviews:
"Whoever thought of this is amazing!! For anyone who is a friends fan and is also a fan of good food, I highly recommend this cook book. I mean the intro spoke to my soul. Literally the first line talking about a woman in her mid 30's tv from the 90's tends to evoke feelings of nostalgia – yes godess, yes. Although I'm in my early 30;s it still hit home. SO many episodes of friends revolved around food, mainly because Monica was a chef but also because that is real life. ALL of our social events involve food, even going to book club guarantees at the very least a cheese and meat platter with wine. So this book is the perfect combination for anyone who loves food and feeling nostalgia about friends. Don't worry though, it's not overally indulgent with FRIENDS references, although, that could drag it down. It doesn't. Love the big beautiful photos with clear crisp recipes right next to it. ALL cook books should include beautiful imagery like this one. Love the way the book is organized – it's clean and concise. Easy to skip around and find exactly what you're looking for. There's something for every occasion! ENJOY !"

"hese recipes go right along with the show and are very easy for anyone at any cooking skill level to make! The book is bright and in full color with photos of every dish, and it's sorted into numbered tasks that are simple to follow and easy to understand! It also includes serving sizes, prep time, and cooking time so you know if you have enough time to make the next dish in between episodes.

The author clearly loves the show and you can tell with every recipe and the introduction that this is for fans and super fans. Everything is named in reference to the show with a short sentence about its origin, like "Engagement Ring Lasagna" (no ring included, haha). There's appetizers, brunch, dinner, and even desserts and drinks (alcoholic and non alcoholic) to choose from! Including "tiki death punch" and a classic strawberry milkshake. You know what you're getting into with every dish, everything looks (and so far tastes) delicious, and I don't think any recipe takes more than an hour, if that, to make."
Buy the hardcover from Amazon for AED86.86.
And to add the icing on your spectacular… trifle, you can nail it as the Friends superfan with this Central Perk Logo Friends Mug!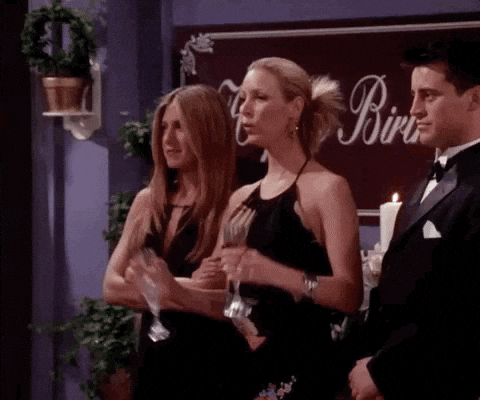 Say you're drinking coffee outta the mug and no one will suspect a thaing! ?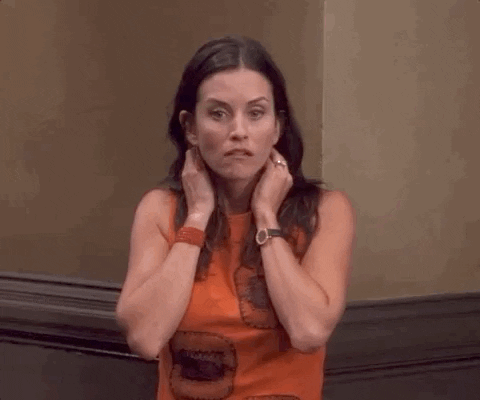 Promising reviews:
"I just got this delivered, very quickly btw, and I love this mug. Heard about the 25th anniversary of Friends coming up and hurried up and ordered it. It was double boxed and bubble wrapped! Very sturdy and double-sided image. I'm going to make a huge cup of coffee and smile at the little things in life that can bring great joy!"
On Amazon for AED 82.96.
Bye-bye and happy cooking you Central Perkheads!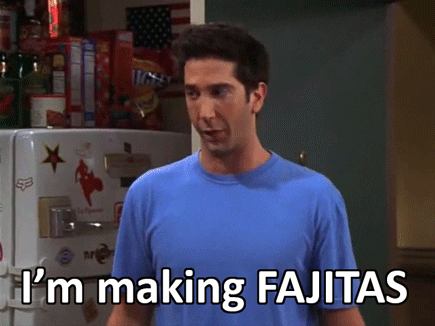 Note: This article may contain affiliate links. Lovin Dubai can receive a commission if items are purchased through a link from this post.