Latest
6 Home Theatre Systems That Give Proper Cinema Vibes
Making it to the movies can actually be such a hassle if you don't live near a mall (which let's face is a rare situation in Dubai), so why deal with the fuss of booking and cabbing it down to the nearest theatre when you can put together your very own HOME THEATRE SYSTEM and stream all your faves from the comfort of your home itself. #Sceneeeee!
Just throw in a good quality projector, a blank wall or a clear projection screen, some pillows, a cosy blankey and some snacks of course, round up the squad and thas your weekend plan SORTED! Cus' who wants to be out and about the city during flu season anyway??
So we've put together some home theatre 'starter-pack' options for you to get choosing from, so pick one that suits your budget and space and transform your crib into a mini cinema hall!
*Real-life footage of your squad running over as soon as they hear of your new home theatre system*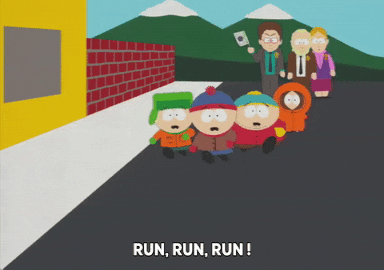 Buy this HD LED Home Cinema Mini Projector from Amazon for a discounted rate of AED 384.90.
Promising review:
"Its been almost 2months since I received the projector. It still satisfies me and I don't get any issue on it. I think this projector will last for years. If you will use properly as I did."
Buy it from Amazon for AED 280.
WARNING: You might have a hard time getting your friends to leave your place with this LED projector!
Buy it from Amazon for AED 389.93.
3. Portable Outdoor Video And Movie Projector: A compatible and efficient projector for those who love to travel and move around!
Promising review:
"Considering the price, this product is great! love the brightness and picture quality at 100+ inches. Glad to have bought this rather than a TV. The only con for me is the lens cap, you can't cover if the lens is fully extended. but overall, I'm glad I made the purchase."
Buy it from Amazon for AED 499.
2. Introducingggg the much adored and HIGHLY rated video projector: VANKYO Leisure Projector that comes with a carry bag and HDMI cable…Urmm BONUS!!
Promising review:
"It is amazing. The picture is perfect. I really enjoy watching my fav movies with VANKYO 410. Planning to order one more."
Buy it from Amazon for AED 595.
Buy this 100-inch projection screen from Amazon for AED 64.99.